2023 Annual Funded Programs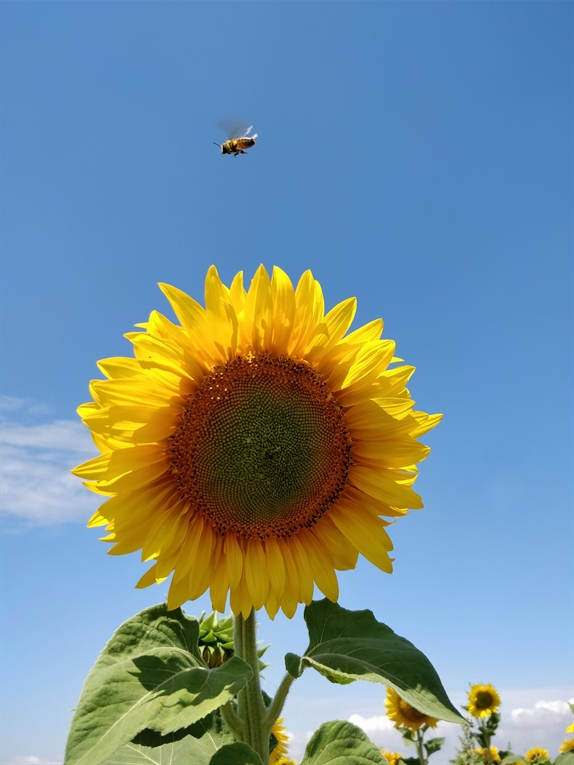 AATG is committed to increasing access to programs and has redesigned the application process for almost all of our member support programs. The process should be transparent, accessible, and free of unnecessary administrative hurdles. We're working hard to make member services and funding available to students, teachers, and institutions to support German in the US.
These programs are made possible by generous support of grants and donations, showing the dedication of our partners and the impact that donations make. Some programs require membership login.
Herzlichst,
Michael R. Shaughnessy, Ph.D.
Executive Director of the AATG


Program
Description
Timeline

Diversity and Social (In)Justice in German as a Foreign Language (DivDaF)

For teachers of German at all levels interested in the topic of diversity and social (in)justice, focused on development of pedagogical and methodological frameworks in the transatlantic context. This program is offered in Leipzig, Germany.

This project is offered in the summers of 2023, 2024, and 2025

This program is funded in part by the European Recovery Program.


2023: seminar for experts in the field; 2024-2025: professional development seminars for teachers

Applications for the grant-funded 2023 seminar are now closed. Online asynchronous access and self-funded in-person participation available.


A program for future German teachers offering a scholarship for training in German. For students at all levels (undergraduate and graduate) enrolled at universities and colleges in the US who study German and plan to become German teachers. This program is offered in Bremen, Germany.



This project is supported by the Goethe-Institut USA and the AATG, with funding from the Transatlantic Program of the Federal Republic of Germany, funded by the European Recovery Program (ERP) of the Federal Ministry for Economic Affairs and Climate Action (BMWK)


2023 Dates: Bremen, Germany from August 1-11

Applications due April 17, 2023

This project is offered in the summers of 2023, 2024, and 2025

Seminar to enrich transatlantic dialogue and provide Jewish North American students and young professionals in their twenties and thirties with an opportunity to experience modern Germany up close and personally.

This program is offered through AATG's partner Classrooms without Borders and funded by the European Recovery Program.

July 18-27, 2023

Applications due February 28, 2023.


Supports German teachers who need support to attend a professional development program in the German-speaking world.

This program is funded by donations to AATG.

Applications

due March 31 annually.


Supports registration and other costs for attending an AP German Language and Culture Summer Institute.

This program is funded by donations to AATG.

Applications due April 1

AATG provides chapters up to $1000 to support a larger project.

This program is funded in part by the German Government's Netzwerk Deutsch Program.

Ongoing opportunity


AATG provides up to $500 to support projects designed to grow and promote German programs.

This program is funded in part by the German government's Netzwerk Deutsch program.

Ongoing opportunity


The FLACH SIG supports grants of up to $250 to support creative and innovative learning projects focused on the language and culture of Liechtenstein, Austria, or Switzerland.

This program is funded by donations to AATG.

Ongoing opportunity


GEMs (German Educational Multipliers) are part of a new network of excellence established by the American Association of Teachers of German (AATG) and Goethe-Institut.

This program is funded in part by the German government's Netzwerk Deutsch Program, in conjunction with our partner, the Goethe-Institut.

Ongoing opportunity


Professional development for future German instructors; also gives young students the opportunity to start learning German at an early age in after-school programs.

This program is funded in part by the German government's Netzwerk Deutsch program, in conjunction with our partner, the Goethe-Institut.

Ongoing opportunity

Internationaler Lehrerfortbildungs-kurs - Universität Heidelberg


This 4-week Fortbildungskurs in Heidelberg is designed to further develop the language abilities and teaching skills of DaF-teachers who are non-native German speakers with C-1 level proficiency

This program is funded by Heidelberg University and the Germanistic Society of America.

Applications due April 15

Summer Professional Development Opportunities at IIK in Düsseldorf


The IIK (Institut für Internationale Kommunikation) in Düsseldorf offers a variety of 1- and 2-week professional development opportunities in Düsseldorf.

The IIK offers a 10% discount on programs to AATG members.

Ongoing opportunity

Professional Development Webinar Series through Austria's Kulturnd Sprache


AATG is a member of the OEAD network Kultur und Sprache, that offers online webinar series for teachers of German. AATG members are encouraged to use this resource.

These programs are offered through Kulturnd Sprache, a program of the Austrian Bundesministerium für Bildung, Wissenschaft und Forschung, implemented by OeAD, the Austrian Agentur für Bildung und Internationalisierung.

Current offerings are listed online through the OEAD

Idioma Education & Consulting - Professional Development German Language Courses


Idioma Education & Consulting offers German Language Courses in partnership with Goethe-Institut USA. AATG members will receive discounts on German courses for professional development.

This program is offered through Idioma Education & Consulting.

Ongoing opportunity

Idioma Education & Consulting - AATG/ACTFL Convention Travel Grant


Idioma Education & Consulting offers AATG members an ACTFL/AATG Convention travel grant.

This program is offered through Idioma Education & Consulting.

Applications due June 15, 2023


Xperitas will be offering a classroom grant for high school teachers of German.

This program is offered through Xperitas.

Applications

due March 15, 2023


Augenblicke is an innovative and dynamic curriculum for teaching introductory and intermediate German published by AATG.

Part of the proceeds from Augenblicke are donated by Xanadu to support programs and services of AATG.

Ongoing opportunity


AATG supports JNCL-NCLIS, the leading advocate for language policy in the United states, ensuring that Americans have the opportunity to learn English and at least one other language, advancing the language profession in the US, and raising awareness about the importance of language and international education to the national interest. Here you can use our Legislative Action Center www.languagepolicy.org/take-action to find legislation relevant to language education and connect quickly to your congressional representatives.

This program is supported by membership in AATG.

Ongoing opportunity


This scholarship funds need-based student participation in AATG's summer study program.

This program is funded by donations to AATG.

Applications for 2024 due December 15, 2023

Audre Lorde Scholarship for High School Students


A full scholarship awarded to one African American, Hispanic, Native American student, or a student from another underrepresented group, to participate in the Summer Study Program for High School Students.

This program is funded by donations to AATG.

Applications for 2024 due December 15, 2023




Halle Foundation Summer Study in Germany Scholarship for High School Students in Georgia


This scholarship provides funding for students who are currently enrolled at a High School located in the state of Georgia.

This program is funded by the Halle Foundation.

Applications for 2024 due December 15, 2023




AATG Käthe Wilson Honor Society Scholarship for High School Students


This scholarship funds student participation in AATG's summer study program for a member of the German Honor Society.

This program is funded by donations to AATG.

Applications for 2024 due December 15, 2023




AATG Honor Society Post-Graduate Scholarship for High School Seniors

This cash scholarship funds high school seniors from the Delta Epsilon Phi Academic Honor Society to help further their German learning after high school.

This program is funded by donations to AATG.

Applications are due March 15, 2024.


This program recognizes excellent performance on the National German Exam with a three-week trip to Germany in the summer following the Exam.

*Dates, locations, and scholarship amounts determined by our German partners on an annual basis.

This program is funded in part by our partners at the German Pädagogischer Austauschdienst.

Part of the

NGE timeline

.


This cash scholarship funds high school seniors who do well on the National German Exam (18 years old or turning 18 in summer 2023) to help further their German learning after high school.

This program is funded by donations to AATG.

Applications for 2024 due March 22, 2024

AATG Spanier-Ladwig Scholarship


This supports an annual scholarship to be used for advanced German studies and to be awarded to a member of the graduating class at Claremont High School in Claremont, California.

This program is funded by donations to AATG.

N/A


As AATG members, you have access to competitive life and health insurance plans and other financial services underwritten by the nation's most-trusted insurance companies, plus specialty coverages relevant to teachers.

This program is supported by membership in AATG. AATG supports these insurance plans as a service to members but does not incur expenses or income from their sale.

Ongoing opportunity
For other funded opportunities, see: