College and University Centers of Excellence
2022

The College of Charleston stands out nationally as one of the last remaining institutions of higher education that requires all students to achieve proficiency in a foreign language through the fourth semester. Among languages offered, both in terms of its curriculum and the diversity of its course offerings, German plays a pivotal role in the College of Charleston's efforts to educate global citizens who appreciate and take advantage of a liberal arts education even as they pursue professional goals. The German Program has existed since at least the late nineteenth century, and a major in German has been offered since 1970. In contrast to most German programs, German at the College of Charleston has dramatically increased its enrollment over the past two decades at the elementary and intermediate levels, as well as the number of majors and minors it has graduated. These numbers are directly related to the fact that the German program boasts an innovative, forward-facing curriculum that emphasizes the integrated progression of students' linguistic skills and cultural literacy, which attracts students to major or minor in German Studies as a complement to another major.
Georgia Institute of Technology
Georgia Tech has a well-established German program situated in its School of Modern Languages. Its German curriculum takes a modern and practical approach to the study of German. Georgia Tech students can combine the study of German with a variety of topics such as global economics, business and technology, or global media. This interdisciplinary approach to the curriculum allows students to become well-rounded global citizens as it indicates in the university's mission statement. Its study abroad program, internship placements abroad, and co-op opportunities with German companies add extra dimension to the traditional brick and mortar learning environment. Located in the Atlanta Metro area, the German program takes advantage of its surrounding community to provide German learners extracurricular activities from guest speaker seminars to German film evenings to Lantern or Holiday Festivals. All of these activities enhance the cultural aspect of learning German. The program's various social media accounts also help to inform and attract a new generation of German students. In addition to their teaching and mentoring duties, its faculty members are also very active in conducting research and publishing in their respective fields. They are regular participants in various AATG workshops and conferences. Their outreach work serves many middle and high school students in the community.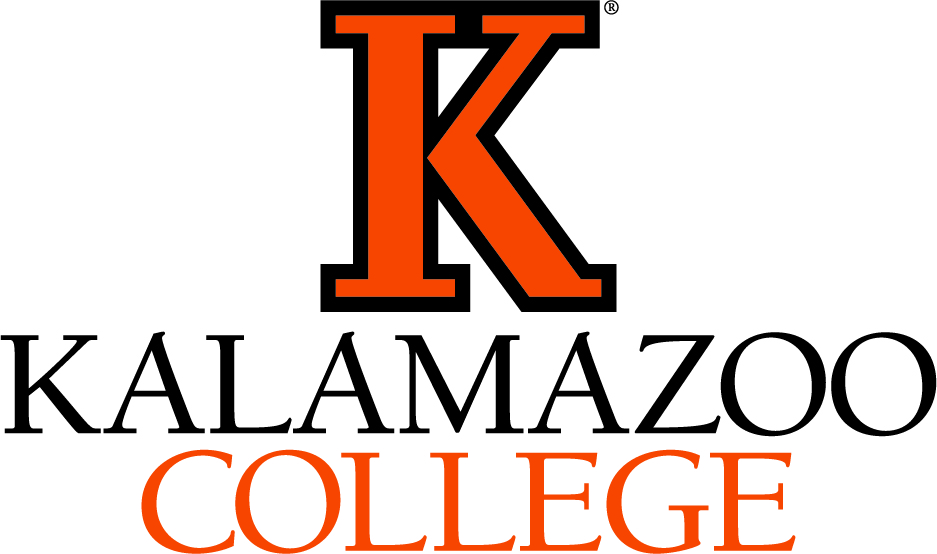 A small private liberal arts college with a German program spanning the last 161 years, Kalamazoo College has proven to be a German Center of Excellence. Although a small college, the vast opportunities offered not only allow German students to achieve advanced proficiency, but also to engage with local communities here in the United States and in Germany. Students studying abroad long term have the prodigious opportunity to immerse themselves into the language and culture through the internships of their Integrative Cultural Project. This Center of Excellence does not allow a city with no K-12 German programs to go without having German engagement in the community. The two faculty members and their students host community movie nights, a St. Martin's Day Laternelaufen, and have recently implemented a SPARK program at an elementary school with a high number of economically disadvantaged students. These effective programs have proven successful as Kalamazoo College is going against the grain — tripling its number of German majors over the last ten years.
---
2020

At Montclair State University, German instruction dates back to the 1920s, and the German program has experienced remarkable growth since 2011, when the curriculum was reformed and the German major was reinstated. Currently, this globally oriented program features 30 majors and is among the largest German programs in New Jersey. Faculty collaborate effectively to present a varied and engaging curriculum that is informed by access and inclusion, innovation and adaption, and social justice and diversity. They are well-represented in professional organizations and partner with the local AATG chapter and the Goethe-Institut. The program nurtures strong bonds to the local Saturday Schools, and is the home of the "Kapitel Tau Eta" of the Delta Phi Alpha German Honor Society. Students participate in many co-curricular activities and unique study abroad options.
University of Massachusetts Amherst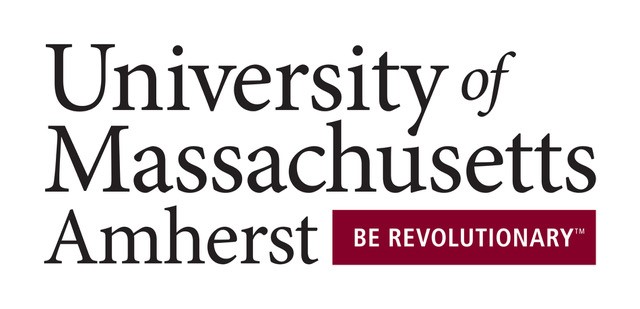 The German Department at the University of Massachusetts Amherst has a reputation of excellence both for its undergraduate as well as its graduate program. It holds an impressive record of successful graduates and has been recognized particularly for its leadership role in Black German Studies, Turkish German and German Jewish Studies, Gender and Sexuality Studies, and film and transnational studies. Award-winning faculty members are active in professional associations and provide students with an exciting and unique selection of courses and co-curricular events. A recent success has been the newly instated iSTEP& STEM-German (international Science Technology & Engineering) Program, which has doubled the number of German majors. Further highlights include the department's involvement in the recently revived Theaterfest, the annual German Day, and outreach projects to local schools such as SPARK.
---
2019

German instruction has a long tradition at Franklin & Marshall College. Founded in 1787 in the heart of Pennsylvania German country, the college offered instruction in both German and English for the following decades and was the first bilingual college in the country. The current faculty is continuing the spirit of innovation with extraordinary success. As a result of a restructuring of the curriculum in 2009, the focus shifted to developing students' linguistic and cross-cultural competencies through a literacies-based curriculum. Enrollment in German courses and the numbers of majors and minors in the program have increased significantly. The department has become a model for many others, and the faculty members have offered weekend seminars on restructuring German curricula in small colleges and are very active in the profession.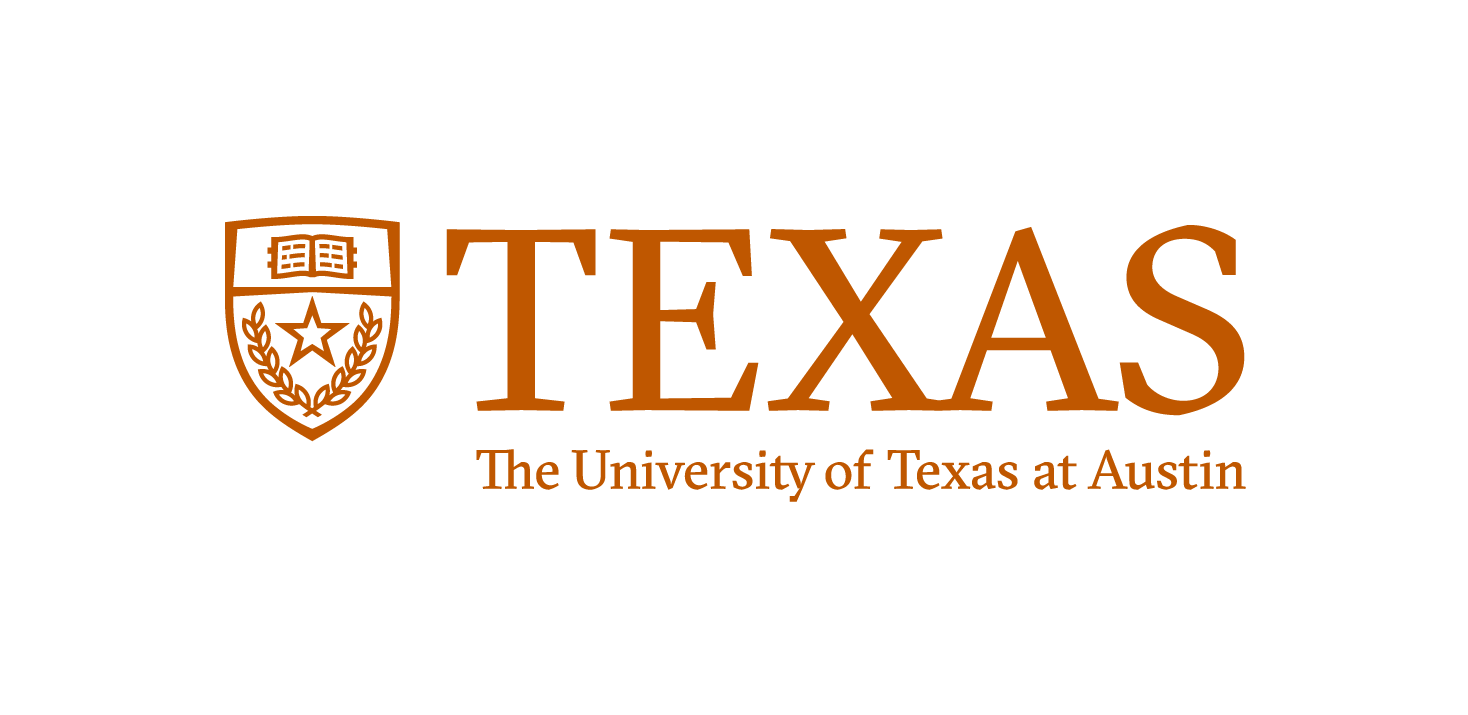 The German Department at the University of Texas at Austin dates back to 1883 and excels both through its undergraduate as well as its graduate program. In addition to offering a wide range of uniquely conceived courses, the department embraces collaborative initiatives that connect German with the community, for example though a German radio program, an Outreach course that trains undergraduates to teach a German unit in area schools, and the Texas German Dialect Project. Many members of the faculty are nationally and internationally known due to their award-wining publications, their superb service in organizations, and other significant contributions to the profession. The department also has a well-established track record of training graduate students in second language acquisition and creating future leaders in the field.
---
2018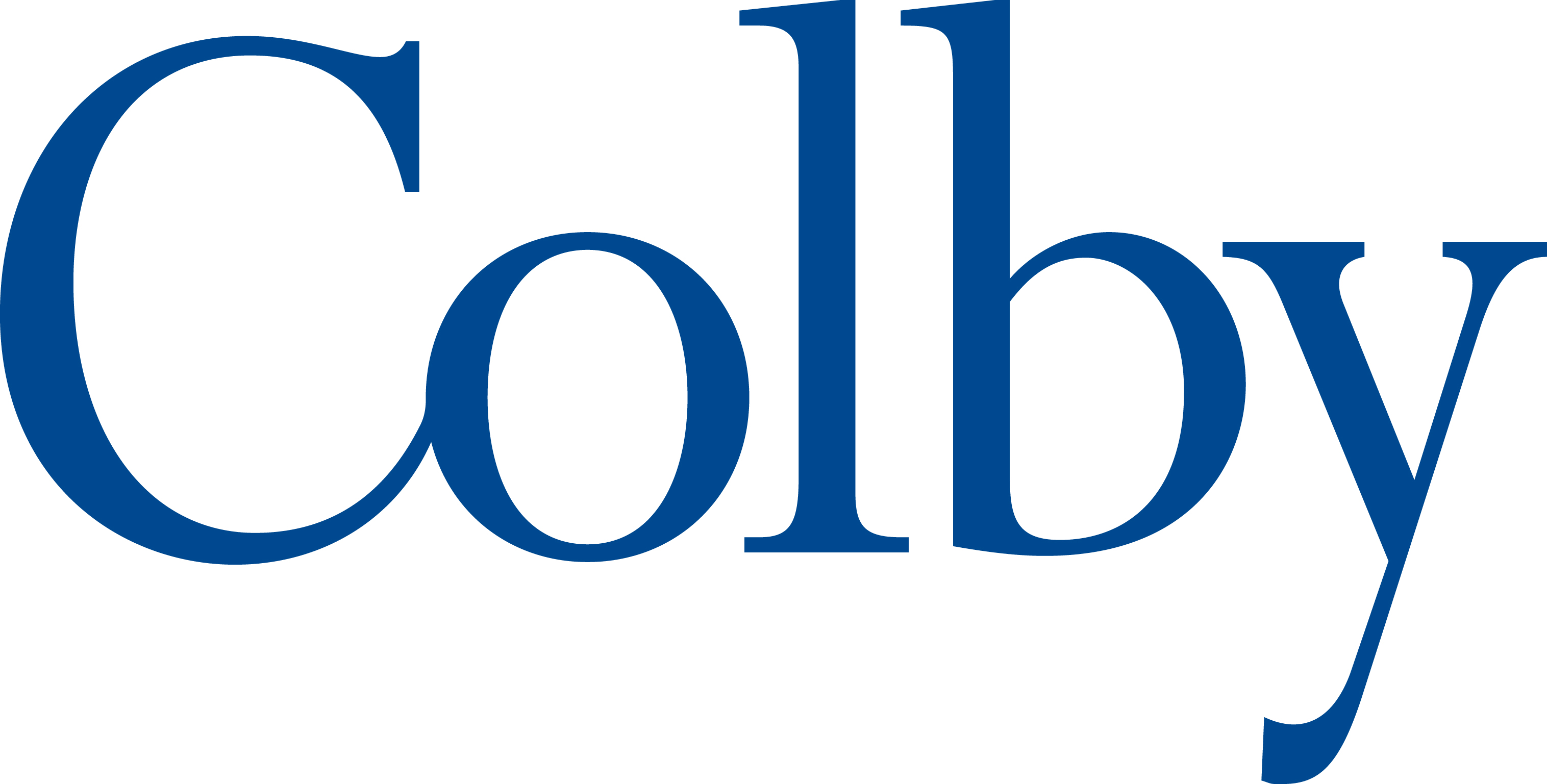 At Colby College, where German instruction dates back to 1834, the German program undertakes the challenge of continuous learning with remarkable success. The faculty collaborate effectively to present a varied, interesting, and rigorous curriculum which attracts some of the most accomplished students on campus. The students have a remarkable record of Fulbright, DAAD, and other competitive fellowships. The department actively engages with other disciplines, including history, government, and economics—to offer campus wide events focused on German language and culture. The German program is regarded as one of the most collegial and collaborative programs on campus, with its film series, kaffeeklatsches, and a World Vision song contest with students from other languages. The Colby-Bates German Virtual Library, online since 2011, demonstrates the program's innovative and cooperative spirit.
---
2017

At Bowdoin College, instruction of German dates back to H.W. Longfellow. In the context of a recent external review, the department is described as the "finest department on campus" valued for its contributions to campus and beyond. Faculty disciplinary expertise is complementary rather than duplicating, assuring a curricular depth uncommon for a department its size. The department is proud of its increase in enrollment and diverse content offerings. An important cornerstone and key to the German Department's success is its commitment to a fully integrated, well-articulated curriculum that is guided by the 5 Cs and that does not fall into lower-level language acquisition and higher-level content courses. This commitment has informed the department's work for about 35 years—well ahead of professional standards set by the MLA in 2007.
---
2016

The German program at Kennesaw State University is flourishing, with doubled student enrollment over the last 10 years. Intercultural competence, language proficiency, and workforce readiness were woven into the learning goals when faculty members revised the curriculum several years ago, and all majors must complete an internship or study abroad. Students enjoy many extracurricular activities, such as the dynamic German club, a campus-wide German Week in October, and a peer buddy program to support visiting German students. Strong connections with academic and business institutions in the region bolster the German program. Many initiatives have been developed with domestic and international partners—grant-funded projects offer scholarship funds and a wide range of international study and work abroad opportunities. The "Azubis Go USA" and "KSU Students in Germany" programs bring German professional trainees to Kennesaw State University, and send KSU students to Germany for summer internships—just one example of the many innovative, collaborative programs Kennesaw State University offers.
Washington & Jefferson College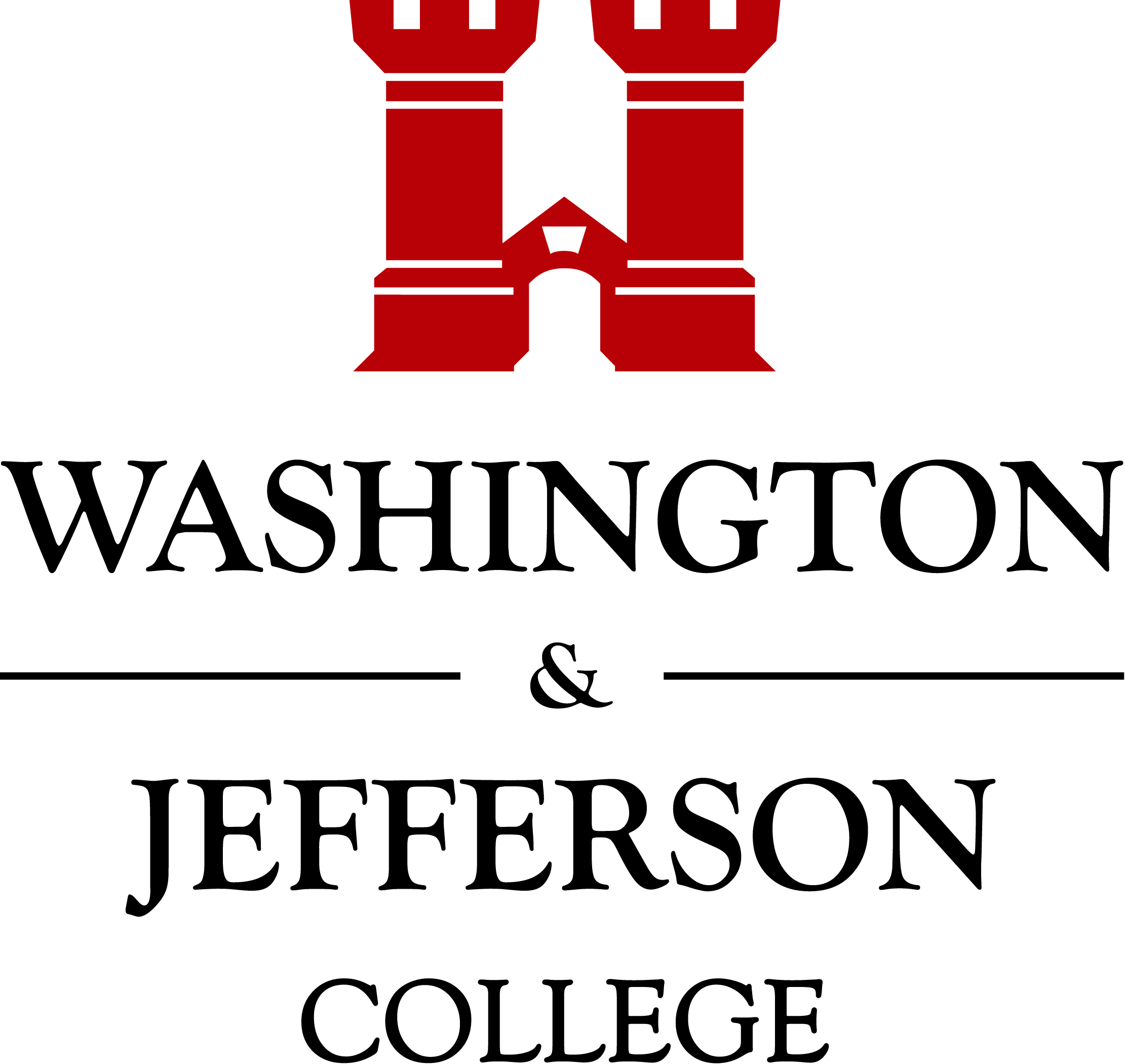 The German program at Washington & Jefferson College, in existence since the early 1800s, is designed to produce lifelong learners and lovers of the German language and culture. Dedicated faculty have developed a clearly articulated proficiency-based curriculum, skillfully integrating authentic content through technology. Students have several options for study abroad, which is required of all majors. The program is held in high regard on campus, and enjoys tremendous support from the campus community and administration. Each year the campus hosts hundreds of area high school students at the Three Rivers German Day competition. Dozens of Washington & Jefferson German students volunteer—and inspire the high school students. Local businesses contribute prizes, and German speakers in the area serve as judges. Community involvement, an outstanding academic program, and a focus on student achievement form the basis of Washington & Jefferson College's commitment to—and impact on—the study of German.
---
2015
University of Wisconsin–Eau Claire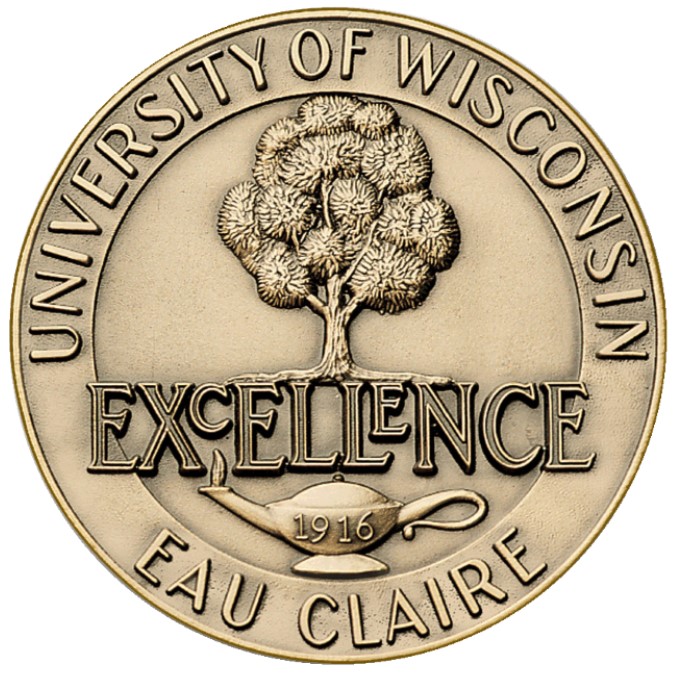 The German Program at the University of Wisconsin–Eau Claire has implemented a comprehensive curriculum reform that is student-centered, standards-based, and focused on functional competence. The program has seen a 50% increase in majors and minors since its revision of the curriculum in 2011. A German Proficiency Certificate offers recognition for students majoring in other fields. Within the university, the program enjoys close cooperation with the departments of Music, History, English, and the College of Business. Undergraduate students act as German ambassadors in the community, encouraging students at local high schools to make German a part of their future. The German program offers a summer language immersion school for young children and faculty members regularly give presentations on German heritage and Amish culture. More collaboration is evident in the study abroad program, a joint venture with the University of Wisconsin-Stevens Point and Philipps-Universität Marburg.
---
2013

The Department of German Studies at the University of Arizona has three areas of focus: the first two years of German language courses and general-education courses in German literature and culture, which reach a wide variety of students; intermediate and upper division German literature and cultural studies; and M.A. and Ph.D. programing which prepares scholars and teachers of German language, literature, and culture. The Department currently has 80 majors and 140 minors, and averages 20 graduate students. The Master's program offers three different tracks of study. Collaboration with other departments has led to a newly developed M.A in German Studies in Business Administration, Journalism, Collaborative Governance, Management Information Systems, and Marketing. The department also has a unique joint and dual Ph.D. program in Transcultural German Studies in partnership with the University of Leipzig.
German School at Middlebury College

The German School at Middlebury College was established in 1915 and is the oldest of the Middlebury summer language schools. A total immersion summer program, the German School's great tradition of success is based on three principles: a language pledge—students commit to speaking only German; a rich and varied co-curricular program offering interactive cultural activities to reinforce the curriculum; and constant interaction between students and faculty. The German School at Middlebury offers a program for undergraduates, an M.A. in German Studies, and a Doctor of Modern Languages degree. Faculty is recruited from colleges and universities in the USA, Germany, Switzerland and Austria. The faculty creates a learning environment that is flexible and dynamic, rigorous and inclusive – and highly successful, as evidenced by the more than 100 undergraduate and graduate students each summer.
---
January 2013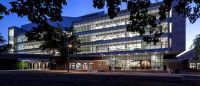 The German Studies Program at Michigan State University in the College of Arts and Letters is uniquely situated to provide a humanist dimension for international and global studies. The program provides effective learning environments for students and offers a variety of curricular and co-curricular experiences designed to enhance both the academic and pre-professional experience. This program has led the way among language programs at MSU as well as other peer institutions in its close attention to curricular review and revision at both the undergraduate and graduate levels. MSU faculty members mentor students in curriculum-based research projects, college-based research, and university research forums.
The German Studies Program offers both undergraduate and graduate degrees, and is committed to an inclusive model of German Studies that integrates the study of language, literature, and culture. The German faculty is nationally recognized for their contributions in the fields of literary, cultural, linguistic, and pedagogical scholarship.
The undergraduate degree program integrates language instruction into all levels of the curriculum. Students are encouraged to combine their study of German language and culture with other fields, through the additional major or double degree options, or with Teacher Education. The third-year Business German sequence is of particular interest to many students. Four distinct study abroad options and internships help students immerse themselves in the language and culture for a summer, a semester, or a full academic year. Many funding opportunities exist to support those students.
Graduate studies in German at MSU reflect a constant process of rethinking not only the changing face of German Studies scholarship and academia, but also the needs and demands of students. The curriculum aims to provide students with a critical understanding of the field of German Studies in the digital age. The program includes the study of literature, culture, language and pedagogy within the context of the production and dissemination of knowledge via media and technology. The program emphasizes an innovative integration of curricular and co-curricular activities in the comprehensive training of students in research, teaching, service, and outreach for academic and non-academic employment in the twenty-first century.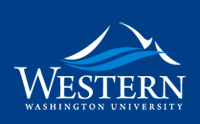 The German Section in the Department of Modern and Classical Languages at Western Washington University is a well-established, growing program — from 12 majors in 2001, to over 40 today. The program prepares students for success in their future professional lives through a well-balanced, stimulating and intellectually rigorous approach. Students acquire vital communication, literary, and cultural analysis skills. The carefully crafted curriculum is standards-based, reflects current methodology, allowing for smooth articulation both between instructional levels and with secondary and post-graduate instruction.
The program meets the needs of students through small classes, tailored instruction, and independent study opportunities. Faculty advising and ongoing mentoring, along with thoughtful use of media and technology, guarantee student success. The curriculum is evaluated and developed on an ongoing basis, using various formative and summative assessments, including student feedback. The LinguaFolio self-assessment from the National Council of State Supervisors for Language is used, and courses at all levels have been redesigned with carefully delineated targeted student outcomes. To accommodate student learning styles, a variety of presentation formats and activities are used, integrating media, technology, and authentic materials representing the diversity of the German-speaking world.
The program provides numerous extracurricular activities to enhance the German learning experience, which combine both social and learning activities. Western Washington's students are highly successful in competitive scholarship, internship, and study abroad opportunities.
---
2012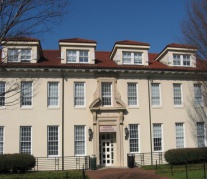 The Department of German Studies at Emory University is bucking the trend with increasing enrollments and high retention rates. Located in Atlanta, Georgia, the university serves nearly 14,000 students. The German Studies program offers both a major and minor. The faculty's commitment to developing competent and culturally literate students of German with a focus on both teaching and research is evident in its recognition by national and international granting agencies. The department also has strong interdisciplinary connections to other departments including History, Philosophy, Music, Film Studies, and the Tam Institute for Jewish Studies.
Particularly impressive is Emory's newly designed and integrated curriculum, a recent collaborative departmental project. Central to the reform is conquering the divide between language and content courses. The new curriculum assigns a particular type of discourse to each of the four undergraduate years as well as specific themes, which serve as resources for language development and gateways to culture. The curriculum is carefully articulated so students attain advanced proficiencies which allow them to participate in a range of intellectual and professional contexts.
On campus, students can have an immersion experience by living in the German House. Emory also provides students with study abroad opportunities in Berlin, Vienna and Freiburg. During the summer, students can participate in the highly successful Vienna Study Abroad Program, Emory's longest-standing consecutive abroad program. The department has also established an active Advisory Council, comprised of members of the German-speaking business and diplomatic community in Atlanta. Its threefold mission is to be ambassadors of German Studies at Emory, to assist in generating new ideas, and to assist in raising funds. It has been instrumental in bringing speakers to campus, and securing summer internship programs in Germany.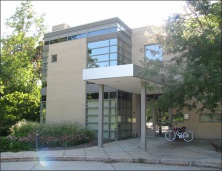 The German program is part of the Department of Foreign Languages and Literatures at Valparaiso University, a comprehensive university in Indiana with an enrollment of approximately 4,000 students. Since the construction of the Kade-Duesenberg German House and Cultural Center in 2000, there has been renewed energy and focus in the German program which dates as far as back 1864. The program has seen its numbers for majors double and for minors triple over the past ten years.
Valparaiso offers a German major, a German minor, and a complete lower-level language sequence. Students taking the B.A. degree and students in the College of Business have a one- to two-semester language requirement; many other students take courses as electives. The German section creates numerous opportunities to assist students in meeting their learning goals. The members of the German faculty share a strong interest in pedagogy. The faculty meets on a weekly basis to organize events, share teaching ideas, consider best practices, discuss the progress of individual students, and plan and implement curricular and co-curricular initiatives.
The program has a Mid-Point Check-In for sophomores which provides students an accurate picture of their current abilities and insight into future improvement. The Mid-Point Check-In includes a modified oral proficiency test with personalized follow-up indicating ACTFL proficiency level, targets areas for improvement, and gives specific suggestions for what to do to improve, and a meeting with the students to discuss how they can meet their learning goals.
Along with strong curricular offerings, where students learn about all aspects of German literature, language, history, and culture in a smoothly articulated sequence, a wide range of activities take place outside the classroom, from films and cultural events to community outreach and service. The German program has strong ties to other units on campus and good cooperative relationships with colleagues in other disciplines who offer events of particular interest to German students. The university offers an International Engineering Program in German, a five-year program that includes a year in Germany and leads to a degree in an engineering discipline and a second major or minor in German, and a new initiative entitled Enhanced International Business. The department offers three distinct study abroad opportunities: a semester in Reutlingen; a year in Tübingen; and a semester at the Hochschule für Kirchenmusik in Rottenburg am Neckar for organ students.