K-12 Centers of Excellence
2021
Billings Public Schools German Program – Billings, MT

German instruction has always existed in the Billings School District. The German program has experienced remarkable growth since 2000, when the curriculum was reformed from a focus on grammar to a proficiency-based curriculum using a version of TPRS. The program is now flourishing with 27 sections taught by five teachers in three schools, each section with enrollments of 20-25 students.
The German teachers in the district collaborate effectively to present a varied and engaging curriculum. They have been successful in applying for grants to support book purchases, necessary technology, a Karaoke machine, iPads, and more. Critical to their success, the German faculty in the Billings Public School District has made inroads in articulation among teaching levels, working closely with faculty in local universities, and also attracting students at the elementary school level. The district now offers a SPARK lab, partnering high school and elementary students. Each summer, they also run a German summer camp at the local YMCA.
---
2019
German Saturday School Boston – Boston, MA

Enrollment in the German Saturday School Boston has grown tremendously since its re-establishment in 1959 with 27 students. Currently, it serves 470 students from pre-school to 12th grade who are taught by over 40 well-qualified faculty members. The school is extremely well connected with the German community, including the German consulate, German organizations, and other area schools and institutions with a German focus. Collaboration with volunteering parents and stakeholders plays a central role in identifying the direction of the school. Faculty members from diverse backgrounds, including the FLACH countries, participate in professional development. The goals for each level are clearly articulated and prepare students for national and international exams. Students are also afforded the opportunity to participate in cultural and extracurricular activities and to travel abroad.
Gwinnett School of Mathematics, Science & Technology – Lawrenceville, GA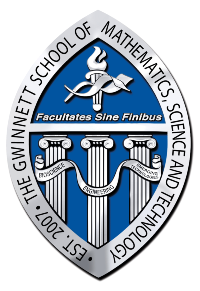 The German program at the Gwinnett School of Mathematics, Science & Technology is clearly articulated and highly competitive, and is an excellent addition to the school that was founded in 2007 which is regularly ranked as the top school in Georgia. Directors and teachers are well aware of pedagogical trends, active in local, state and national organizations, and are pro-active in designing an effective, intellectually challenging, practically oriented, yet varied and enjoyable curriculum. The STEM-based curriculum recognizes the importance of the German language for the fields of business, medicine, science, and engineering, and promotes cross-curricular instruction. Students are completely immersed in the German-language experience, and faculty members provide frequent feedback. Students also engage with native representatives from businesses and explore German culture through German Club activities.
Lexington County School District One – Lexington, SC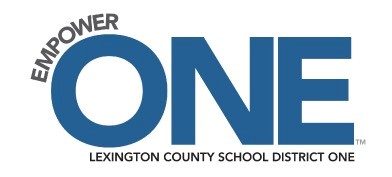 German enrollment in the Lexington County School District One is growing steadily. In the last five years, enrollment increased from 1525 students to 1675. The curriculum is clearly articulated, and outcomes for each level and unit are presented comprehensively. Technology is implemented effectively and meaningfully on a daily basis to enhance or facilitate student tasks, projects, or communication, and the students have many opportunities to participate in extracurricular events, such as the Sustainability Conference in Chicago, sponsored by the Goethe-Institut, or meeting representatives of German companies through a Deutsch macht Spaß grant, sponsored by the AATG. They also take part in study abroad experiences, including in the FLACH countries. Teachers take part in professional development seminars, are well-versed in current pedagogical practices, and hold offices in their AATG chapter.
North Allegheny School District – Pittsburgh, PA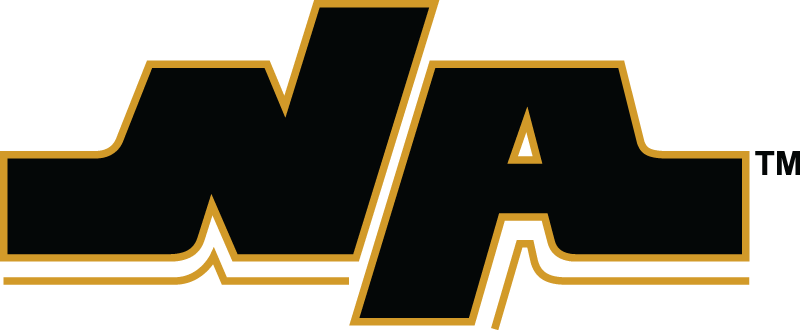 The North Allegheny School District enjoys enthusiastic support from parents, students, alumni, administrators, and community members. Faculty members have impressive credentials, are well-traveled, and regularly collaborate on sharing, evaluation, and updating instructional materials. Standards-based textbooks are supplemented extensively through authentic materials, interactive projects, literature, and the creative use of technology. A highlight is the partnership with LaRoche College, which allows students to take college-level credits. Students have many opportunities to use German outside of the classroom and participate in the annual German Day competition at Washington and Jefferson College, where they perform excellently. Students also take the National German Exam with remarkable success. The wide range of cultural activities, facilitated by the German Club, include an exploration of the relationship between German and Yiddish, and Pennsylvania German.
Northampton Area School District – Northampton, PA

The German program in the Northampton Area School District stands out through its clearly articulated curriculum that is based on the ACTFL World-Readiness standards. Flexibility regarding individual students' learning styles, a strong focus on authentic materials and on interdisciplinary and project-based learning, and effective collaboration by faculty members contribute to its remarkable success. In eleven years, German enrollment has more than doubled in German III and IV, and AP German enrollment numbers regularly exceed those in Spanish or French AP students. Meaningful extra-curricular activities include field trips to the United Nations and to the German-American Heritage Museum in Washington, DC or to an Amish farm, and the program is known for a well-documented, flourishing GAPP exchange program. The faculty members keep abreast of current methodologies by participating in numerous professional development opportunities.
West Valley High School – Yakima, WA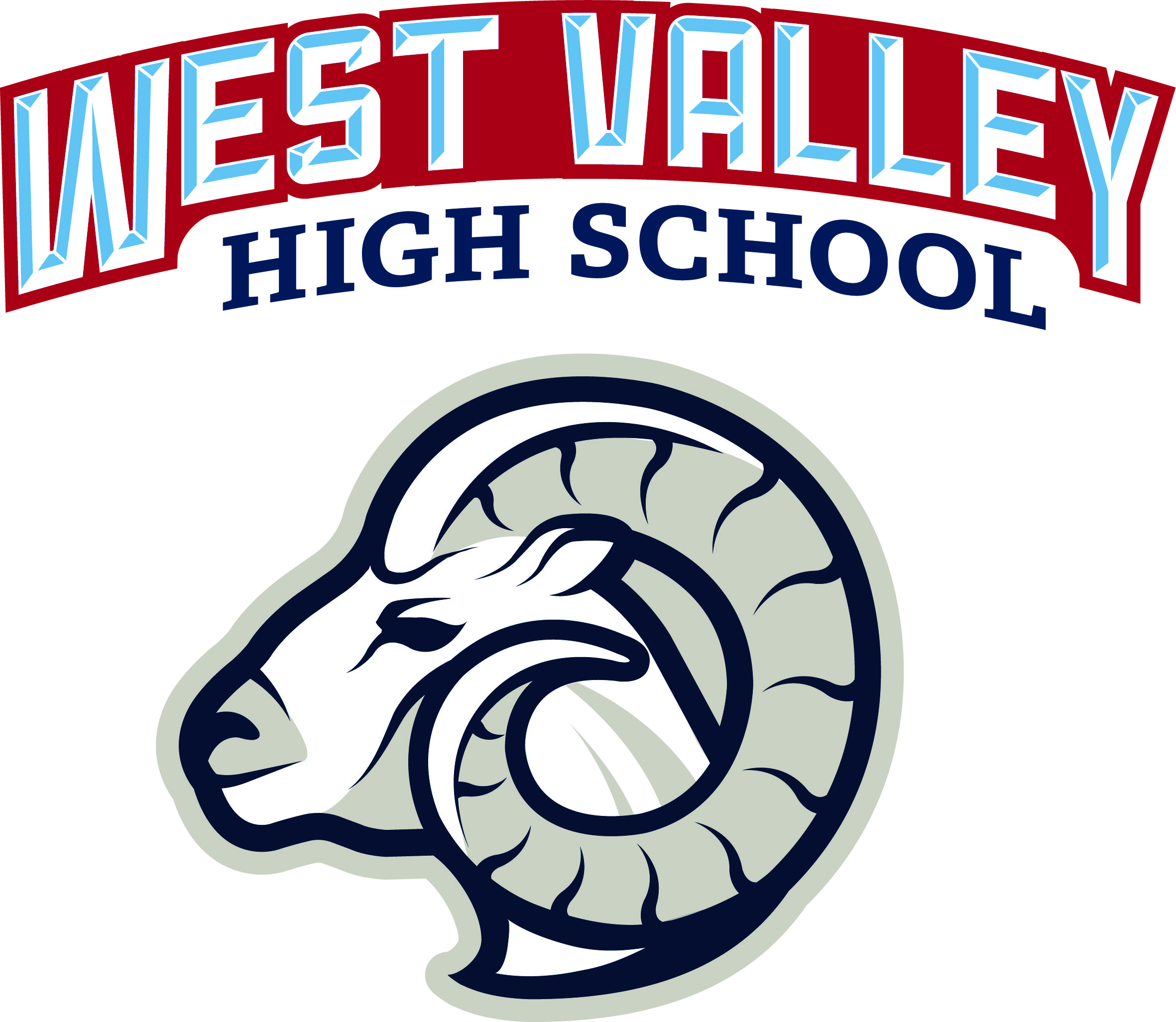 The German program has a strong and lively presence in West Valley High School and enjoys tremendous support from parents and alumni. The curriculum aligns itself to the 5 Cs of the World Readiness Standards and highlights creative projects such as compiling a poetry book and studying the musical "Elisabeth." Students are encouraged to interact with the community, whether by presenting cultural units in other classrooms or by singing carols at a local Stammtisch. Students further regularly participate in the German Students Convention in Western Washington, and the program is a recognized leader in the nation for long-term GAPP exchanges, for which students' parents volunteer to raise funds. The highly respected, beloved, and award-wining faculty member is also very active in the profession.

2018
Chambersburg Area Senior High School – Chambersburg, PA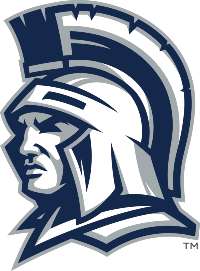 The Chambersburg Area Senior High School German program has a strong and visible presence within the high school. Honors, Advanced Placement, and International Baccalaureate course offerings focus on language acquisition and intercultural understanding. Throughout all levels of learning, students are encouraged to express themselves through speaking and writing in German. The school is working to establish deeper connections with German businesses in the community. Several students already work for these companies and are using their skills and continuing their language development after graduation. A highlight of Chambersburg's German program is the long-standing partnership with Waldkraiburg School in Bavaria, Germany.
Empire High School – Tucson, AZ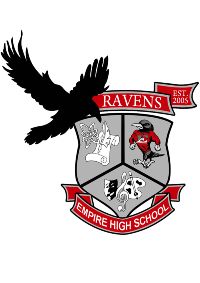 The German program at Empire High School began as an enrichment opportunity in 2009 and has developed into a four year AP program. The program enjoys tremendous support from school administrators, colleagues, parents, students, as well as from local businesses. There is a clear sequence of articulated instruction with units based on student interests for all courses which allow students to engage in interpretive, interpersonal, and presentational activities. Extracurricular opportunities include German Club, the German Honor Society, and a field trip to German Day at the University of Arizona. Students bring German into the community by caroling at a local nursing home along with students from the Spanish program. A GAPP exchange program in Bavaria enables students to make lasting connections with the German language, culture, and people.
Ephrata High School – Ephrata, PA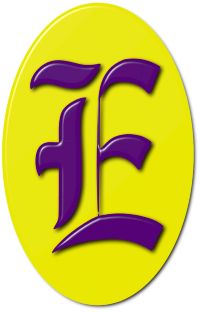 The German program at Ephrata High School is well-established and well-respected in the local community. The program which recently expanded to include grade 7 in the middle school has a standards-based curriculum and strong communicative focus. Differentiated instruction maximizes individual language acquisition and communication skills. The faculty use interdisciplinary units throughout the program, such as a unit on the Nibelungenlied where students' study of Siegfried's apprenticeship as a blacksmith is connected to a chemistry lab where they learned how to smelt bronze. Students enjoy a wide variety of extra-curricular and special events, both within the school and in conjunction with other area schools. The GAPP exchange with Eberbach, Ephrata's sister city in Germany, has flourished since 1987, motivating students and increasing the connections with Germany in the community.
German School of Connecticut, Stamford and West Hartford, CT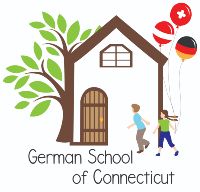 The German School of Connecticut celebrated its 40th anniversary in 2018. The school's mission is for students to become educated citizens who speak German and are knowledgeable and sympathetic towards Germany and its culture wherever their lives may lead them. German classes are offered on Saturday mornings in two locations at many levels, beginning with 2-year-olds, extending through high school students and adults. Two tracks are offered to reach heritage learners as well as those learning German as a foreign language. Meaningful cultural activities are an integral part of instruction. German culture and traditions, both new and old, form an important part of the curriculum, offering students a modern view of German speaking countries and a connection to history. The school's library includes hundreds of books, from board books for toddlers to novels and history books for adults, CD's, games, and puzzles. With the help of the Zentralstelle für das Auslandsschulwesen, the German School of Connecticut introduced the Deutsches Sprachdiplom in the US.
---
2017
East Brunswick Public Schools – East Brunswick, NJ

The East Brunswick Public Schools German program affords students multiple opportunities to show excellence: they can take a full sequence of German courses and prepare for the AP German, earn the New Jersey Seal of Biliteracy, or earn college credit through the new Dual Enrollment Partnership. Classes are taught in German and integrate 21st century technology. Communication in German is the goal with lessons that offer authentic, real-life tasks in which students are actively engaged, and students also make connections to other subjects such as art, music, architecture, dance, and history. Three full-time, highly-qualified German teachers inform students about the many opportunities that the study of German opens up for them. Former students have won scholarships at German universities or completed internships with German-based companies.
---
2016
Falmouth Academy –Falmouth, MA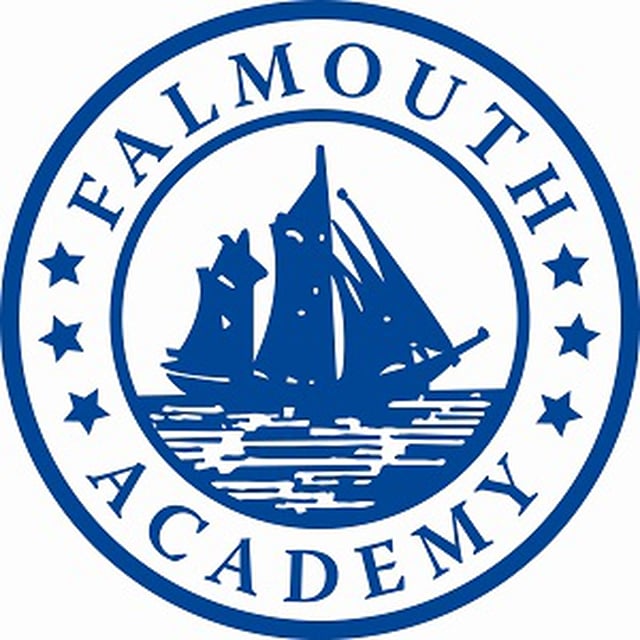 Falmouth Academy offers a strong, vibrant, growing German program for middle and high school students with courses up to AP-level German. The standards-based curriculum focuses on communicative activities and thematic units to provide engaging instruction. Students make connections between German and art, literature, music, and science, and create projects to present what they have learned, then track their progress with portfolios. The entire school is enriched by the German program, with frequent school-wide presentations of skits, songs, and student-made films, as well as the exchange program with the Hölderlin Gymnasium in Heidelberg, started in 1989. Falmouth Academy's German program, with its structured yet personalized approach, committed teachers, and student-centered curriculum, provides a path to success for German learners.
---
2015
Champaign Unit 4 School District – Champaign, IL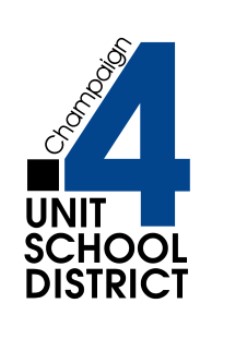 Champaign Unit 4 School District's German Program is well-established and growing in recent years. The curriculum is carefully crafted, well aligned with national Standards, and grounded in best practices by a National Board Certified teacher. The program enjoys strong support from local middle schools, the district administration, and local colleges and universities. A dual credit program through Parkland College gives students a head start with college credits. The Parent Outreach Night is a widely-anticipated annual event featuring dinner and a student play. A Parent Booster Group supports the German program, helping to raise funds, and local businesses also offer support. Student achievement is remarkable—in the last five years, the Champaign Unit 4 German Department has garnered over $75,000 in scholarships for students going on to major in German in college.
North County High School – Glen Burnie, MD

The German Program at North County High School focuses on a proficiency-based approach, preparing students to function in German. Faculty at North County High School developed the well-articulated German curriculum for Anne Arundel County, which incorporates the World Language Readiness Standards. Authentic materials and technology are smoothly integrated into lessons. Students select how they will present what they've learned, by writing a song or recording an interview, and track their progress using daily learning goals. The annual German STEM Immersion Day brings together students from elementary schools, middle schools, high schools and colleges, who use German while working collaboratively on STEM projects. The program provides students with diverse cultural experiences, from hosting concerts by German bands and organizing an exchange program in Bremerhaven, to providing a workshop with a German graffiti artist. The strong program and engaged faculty prepare North County High School students to be lifelong ambassadors of German language and culture.
Whitewater High School – Fayetteville, GA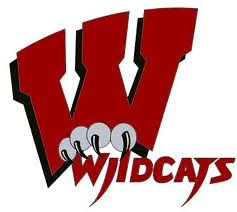 Since its inception in 2007, the German Program at Whitewater High School has grown rapidly, with 170 students now enrolled in German. An immersion classroom with differentiated instruction supports learners with varied needs and abilities. Two exchange programs in Germany provide intercultural connections. The German club and ΔΕΦ Honor Society keep German visible in the school and the community. The School to Work Initiative, an innovative internship program at Whitewater High School, connects students with German and Swiss companies in the area. Whitewater High School has spearheaded other efforts to forge connections between schools at all levels of instruction, the area business community, and the community at large. Student achievement is demonstrated by the school's designation as a PASCH-Schule in 2014. Both in and beyond the classroom, the German program at Whitewater High School lives up to its motto "Wir streben nach Erfolg."
---
2014
Rilke Schule German Charter School of Arts and Sciences – Anchorage, AK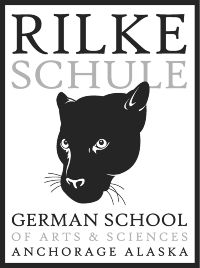 Rilke Schule German Charter School of Arts and Sciences is a K-8 public charter school in the Anchorage School District with a focus on the German language. The school, founded in 2007 by a group of German teachers, parents and community members, uses a 50% English, 50% German immersion model. Enrollment has grown to 425 students, and a new building is under construction to accommodate more students. The Rilke Schule has forged strong community ties, with an active parent group, strong business partnerships, and connections to other schools at all levels. A wide variety of extracurricular activities are offered, and German classes are offered for parents in the evening. Rilke Schule has received a 5-star rating on the Alaska State Performance Index, has been recognized as a German Immersion School Abroad and PASCH-Schule by the German government. Students, parents, teachers, and community members all agree—the Rilke Schule lives up to its motto "Freude am Lernen."
---
Fall 2013
Bay Area Kinderstube Plus – Albany, CA

Bay Area Kinderstube Plus (BAKS+), also known as the Deutsche Sprachschule Berkeley, is a full-immersion German-language program targeted toward bilingual or heritage learner children, 5 to 17 years old, in grades K-12. It was founded in 1999 for students from the Bay Area Kinderstube's preschool program, whose parents wanted their children to maintain and enhance the German language skills they had acquired in preschool. The school has grown to over 100 students enrolled in twelve classes in two locations. Most students attend classes one afternoon per week, and many attend the summer programs. Classes are enriched by arts, crafts, music, and games as well as many extracurricular events and celebrations. BAKS+ has been recognized as a German language school through the German government and is a PASCH-Schule.
Robinson Secondary Schools – Fairfax, VA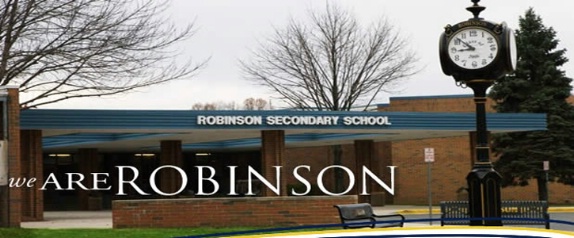 Robinson Secondary School offers a strong, vibrant German program for middle and high school students. Three full-time teachers use communicative activities and thematic units to provide engaging instruction to the 350 students enrolled in German classes. The curriculum, a carefully articulated sequence of instruction from middle school through International Baccalaureate classes, is based on Fairfax County's Program of Studies, which German teachers at Robinson helped to develop. A strong German honor society offers many engaging activities throughout the year, along with a service component of tutoring other students. The GAPP exchange with a school in Dortmund has active family and community support. The German program at Robinson has grown 63% in the last four years.
---
January 2013
Cheyenne Mountain Junior High School – Colorado Springs, CO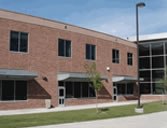 The German program at Cheyenne Mountain Junior High School includes over 100 seventh and eighth grade students, nearly all of whom continue with German in high school. Instructional methods emphasize TPRS, literacy, and the German language in context. Students participate in cultural events including a weekly lunch Stammtisch and a popular Oktoberfest where parents help prepare and serve German food. Students communicate by email with students in two partner schools in Germany, continue their connections through Skype and other social media, and visit their German friends during a trip to Germany.
Gunn High School – Palo Alto, CA

Gunn High School's German program is well-established and thriving. The standards-based curriculum, carefully designed from beginning through AP levels, uses materials which are authentic, age-appropriate, and geared towards student interests. Students are involved in creative assignments at each level, which become part of their portfolios. Third-year students interview immigrants from a German-speaking country, forging strong community ties. Parents are involved on many levels — as guest speakers, event organizers, and weekly volunteers in class. Outside the classroom, students participate in the German club, see German films, and take part in the Internationale Deutscholympiade and a GAPP exchange
Hempfield School District – Landisville, PA

Hempfield School District, a suburban and rural school district located in Lancaster County, Pennsylvania, supports a long-established German program. The teachers collaborate on curriculum development using Understanding by Design, and incorporate differentiated instruction, technology, and student learning profiles. This carefully articulated sequence of instruction meets the needs of students from an exploratory program in the middle school through AP German. Curriculum-based assessments encourage students to demonstrate what they know and can do. Students enjoy many opportunities to explore German culture both within the community and through exchange programs.
Lee's Summit R-7 School District German Department – Lee's Summit, MO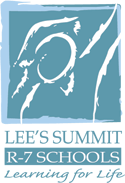 Lee's Summit, a suburb of Kansas City, Missouri, has grown, and the German program has grown along with it, beginning with a single class in 1979. German is now offered in three high schools and three middle schools, which are regarded by teachers and the district as one program taught in six locations. The German program has a unified curriculum with common assessments. Teachers share resources, collaborate weekly and jointly organize an exchange with a German school. Level four and five classes offer dual credit through the University of Missouri–Kansas City. Level five students have the option to take the International Baccalaureate exam. As part of a district-wide K-12 curriculum plan, the German teachers revise each course's essential standards, learning targets, curricular scope and sequence, formative and summative assessments.
Upper Arlington City Schools German Program – Upper Arlington, OH

German teachers in Upper Arlington have thoughtfully tailored a program to ensure success for all students. German is offered beginning in grade 6 in two middle schools and continues at the high school. Students leave middle school with one high school credit, and may continue their study of German for an additional four years, culminating in both AP and IB courses at level 5. Students also have the opportunity to earn college credit while in the high school. The district has implemented a proficiency-based program, in which students demonstrate their competencies before progressing to the next level of instruction. Exchange opportunities, available at the middle schools and high school, further connect students with the German language and culture.
---
2012
Carmel High School – Carmel, IN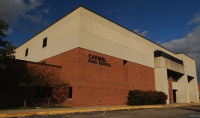 Carmel High School is a public school district located in Carmel, Indiana, a suburb of Indianapolis. The three middle schools average about 1,200 students per school and the high school is the largest in Indiana with about 4,500 students. The schools' diverse population includes 3.3% African‐American, 10.6% Asian‐American, 79.2% Caucasian, 4.7% Multiracial, and 2.2% Hispanic/Latino. About 95% of the student population continues their education at a post‐secondary institution. 11% of all students at CHS are enrolled in a German class. Students begin German in grade 6 at age 11, finish at the high school at age 18. There are three middle schools which feed into one high school. German is taught at all four schools.
Timpview High School – Provo, UT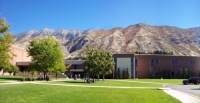 Timpview High School is a public school, grades 9-12 with 1900 students. German 1 through 5 are offered as well as a GAPP exchange. The German teacher at Timpview High School has been teaching there since 1997. In that year, there were three sections of German with a total of 60 students (German 1, German 2, and a German 3/4AP combo class). The German class enrollment has increased every year (up to 215 in 2011). German classes have now grown to the point where they can't grow any further. All classes have between 34 and 37 students in them with classroom capacity at 36 students.
Woodlawn High School – Arlington, VA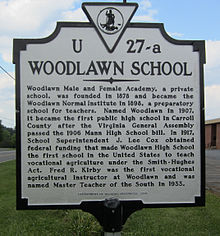 The Arlington Public Schools German program is a public school program that ranges from grades 6 to 12 and from ages 11 (6th graders) to 21 (students in the HILT program who are recent migrants to the U.S. and thus older than average high school students). While the middle school classes and some of the lower level high school classes are taught in a traditional classroom setting, the upper levels (3, 4, 4AP, 5, 5AP, 6) are taught in 'electronic classrooms', which allow small classes from four different schools to receive live instruction simultaneously. This way, German can be offered even at schools with low enrollment. This system has been in place for 16 years. Two German teachers deliver live, interactive classes using distance learning technology. Students and teachers have the sense that they are all in one large room, when, in fact, they are up to five miles apart.
---
2011
Twin Cities German Immersion School – St. Paul, MN
This vibrant, growing, and tuition-free K-8 charter immersion school is located in the heart of St. Paul, which served approximately 270 students in grades K-7 in the 2011-2012 school year. The strength, tradition and future of TCGIS includes small class sizes, averaging 20 students per class, double-staffed with native German-speaking interns. The school offers both half and full day immersion Kindergarten programs, and a curriculum that includes English instruction after third grade, and progressive art, music, physical education and science programs. Spanish is offered starting in fifth grade, making TCGIS one of the few immersion schools in the United States to offer a third language. Academic rigor is assured by a variety of standardized assessments to objectively measure success in language proficiency and academic skills. The school has an extensive German-language library collection and has built a strong sense of community for parents as well as children -- an amazing 87% of parents volunteer in some capacity at the school.
---
2009
Albert Einstein Academies Charter School – San Diego, CA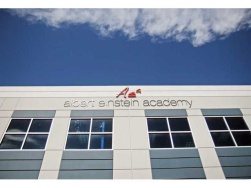 Diese Schule ist eine internationale kalifornische Grund- und Mittelschule mit deutsch/englischem Immersions- und Fremdsprachenprogramm. Die Schule wurde 2002 von deutschen Eltern gegründet und begann mit 24 Schülern. Im Jahr 2010 hat die Schule über 750 Schüler in den Klassenstufen Kindergarten bis 8. Klasse, von denen mehr als 650 Schüler Deutsch lernen. In der Grundschule (Klassenstufen K-5) findet 50% des Unterrichts auf Deutsch und 50% auf Englisch statt. Der Unterricht in der jeweiligen Sprache wechselt wöchentlich und alle Fächer, einschließlich Mathe, und Heimat-und Sachkunde, werden in beiden Sprachen unterrichtet. Am Ende der Grundschulausbildung nehmen die Schüler am Deutschen Sprachdiplom A2 teil. In der Mittelschule (Klassenstufen 6-8) haben die Kinder deutschen Fremdsprachen-unterricht auf ihrem Sprachniveau. Alle fortgeschrittenen Deutschsprecher können zusätzlich auch eine bis zwei deutsche Wahlklasse(n) belegen z.B. zum Thema Kultur. Am Ende der Mittelschulausbildung nehmen alle fortgeschrittenen Deutschlerner am Sprachdiplom B1 teil.
German Saturday Language Courses of Portland – Portland, OR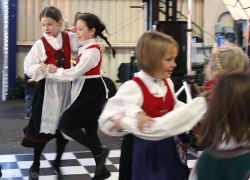 The German Saturday Language Courses of Portland has been operated by the local German American Society since 1964. Classes meet Saturday mornings. The staff is committed to the mission of providing a rigorous German Language immersion program for students of all ages who are either learning German as a foreign language or have native abilities - while providing an enriching, enjoyable learning environment to keep students coming back year after year! Students have the opportunity to take the DSD 1 or DSD 2 exams, as well as the AATG National German Exam.
Waldsee German Language Village – Bemidji, MN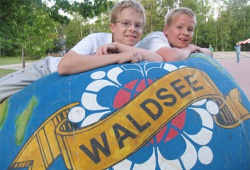 Waldsee hosts immersion adventures in German language and culture for youth ages 6-18, as well as families and adults. Children can experience German food, pottery, soccer, giant chess, stained glass making, painting, fencing, swimming, biking, canoeing and archery - everything auf Deutsch. Students live in Black Forest-style cabins in the Minnesota Northwoods and learn about new age living in the ultracomfortable, super energy-efficient Waldsee BioHaus, the first certified Passivhaus in North America. At Waldsee, students learn German by living it – naturally and with confidence. There are 1, 2, or 4 week programs available. Waldsee is one of 15 different Language Villages sponsored by Concordia Language Villages.
---
2007
German Language School White Plains at German School New York – White Plains, NY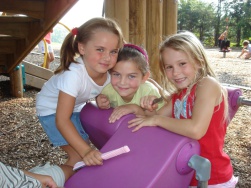 The German Language School White Plains at German School New York, founded in 1987, focuses on empowering students to meet the challenges of the future by mastering German, and fostering greater cultural awareness among its future global citizens. It provides excellent, age-appropriate instruction in the German language, literature, and culture in an immersion environment where students use the target language with native speakers. Multiple strategies are used to ensure active and ongoing learning across the curriculum.
---
2002
Deutsche Schule Charlotte – Charlotte, NC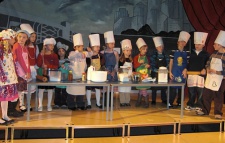 The Deutsche Schule Charlotte provides a German-speaking environment, in a multicultural atmosphere, where language skills and cultural understanding are developed and deepened. It was founded in 1974 to help German-speaking children maintain their language skills and expand their cultural knowledge and understanding of customs and traditions. In addition to regular Saturday classes, students enjoy many cultural activities: a fall lantern parade, a Christmas program, Karneval celebrations, a circus, an end of the year picnic, and a summer program.
German Language Courses (GLC) at the German School – Washington, DC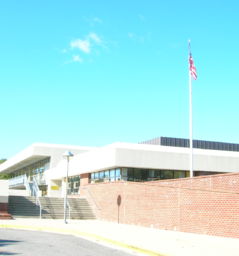 The German Language Courses (GLC) at the German School Washington, D.C. provides all levels of German language study in a diverse, challenging and nurturing environment. The GLC also promotes self-motivation and self-discipline while fostering a lifelong learning of the German language and its culture. The school has been offering courses in German for children and adults since 1976. Located in beautiful Potomac, Maryland, about 500 students learn German or hone their German skills on a weekly basis. The German Language Courses (GLC) at the German School Washington, D.C. was named a PASCH school by the German Secretary of State, and is a testing center for the examination for German Language Diploma of the Ministry of Education (KMK).
German Language School for Children – Seattle, WA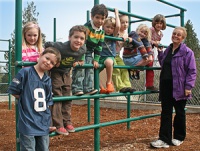 The German Language School for Children was founded in 1965 and provides German language classes ranging from Kindergarten to 12th grade. Classes are conducted by certified teachers with excellent German language backgrounds and native speaking fluency. The school's program includes German reading and writing. Special emphasis is placed on conversation and oral proficiency. Lessons are designed based on the student's level of proficiency. In addition to language instruction, students are introduced to the culture and customs of the German speaking countries, including Austria, Germany, Liechtenstein, and Switzerland. The upper grades study the literary traditions of these countries. Students, parents and teachers celebrate together at the annual Nikolausfeier, Fasching, and the end of the year picnic.
---
2000
Milwaukee German Immersion School – Milwaukee, WI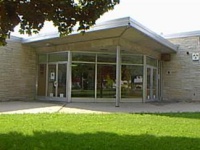 Milwaukee German Immersion School is an all-day 4-year old kindergarten through grade 5 elementary school founded by Milwaukee Public Schools in 1977. It serves as a city-wide school to attract children from all parts of Milwaukee with our innovative total language immersion program. The school provides children with the academic, social, and economic benefits of becoming bilingual in German and English. Children receive reading, language arts, mathematics, social studies and science instruction in German from the first day of kindergarten through fifth grade. In second grade, students are introduced to 30 minutes per day of English reading instruction.
---
1998
Orange Hunt Elementary School – Springfield, VA
Throughout Orange Hunt Elementary School's history, high academic goals for students have been the standard. In 1994, a German partial-immersion program was established at Orange Hunt. Countywide, parents may opt to enroll their children in this program as first graders. Approximately 300 children participate in this program in grades one through six. The German partial-immersion program gives students the opportunity to gain a command of the German language while being taught math, science, and health during the regular school day. Social studies, language arts, music, physical education, and art are taught in English.
---
1995
Fairview-Clifton German Language School – Cincinnati, OH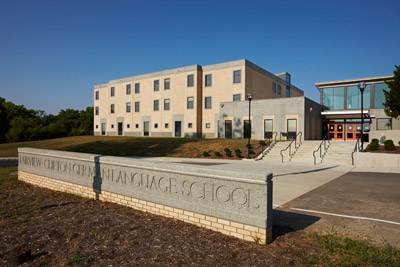 Fairview-Clifton German Language School is one of only a few Cincinnati Public Schools to receive the state's highest rating. Schools that receive an excellent rating must meet or exceed performance, attendance, yearly progress and, where applicable, graduation standards. Students consistently rank among the highest on the Ohio proficiency tests in Cincinnati Public Schools and score well above the national norm. Students completing 6th grade at Fairview go on to excel in area public, private and parochial schools. A well organized and active parent group offers many opportunities for input and involvement. The purpose of the German language program at Fairview is to enrich each child's educational experience through intensive daily exposure (60 minutes of instruction) to the German language and culture. German instruction at Fairview is provided within the framework of an intensive Foreign Language in the Elementary School (FLES) program with emphasis on content enrichment. A variety of approaches, media, and materials is employed to ensure that children have the maximum positive contact with the target language.