AATG College Summer Program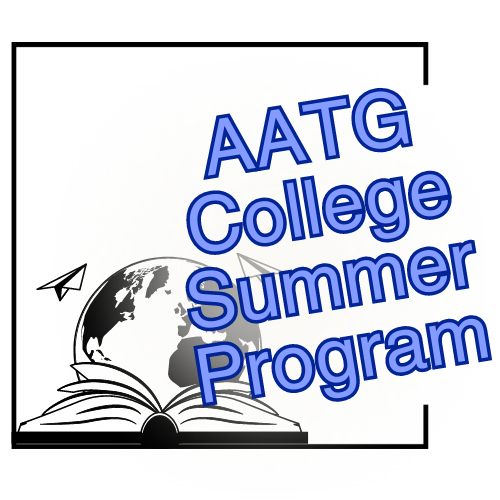 College students! Are you interested in spending four weeks in Germany this summer while earning college credit?
Stay tuned for updates on our 2024 program.
This four-week summer program offers students the opportunity to immerse themselves in German culture while improving their existing language skills and expanding their knowledge about German history and the "German way of life." During your time in Bonn, you not only learn German in the classroom, but participate in intercultural workshops and learn about German culture on field trips and local outings.
Dates & Location
The tentative dates for the 2024 AATG College Summer Program are July 6 to August 4. Dates will be finalized in the Fall.
The city of Bonn is a college town and home to over 35,000 students from all over the world. It is also a city full of history with a modern, international flair and a welcoming atmosphere. The former capital of Germany is centrally located within Europe and provides access to several airports and Germany's well-developed rail network. In addition, Bonn is known for its very high quality of life and low crime rate.
Course Offerings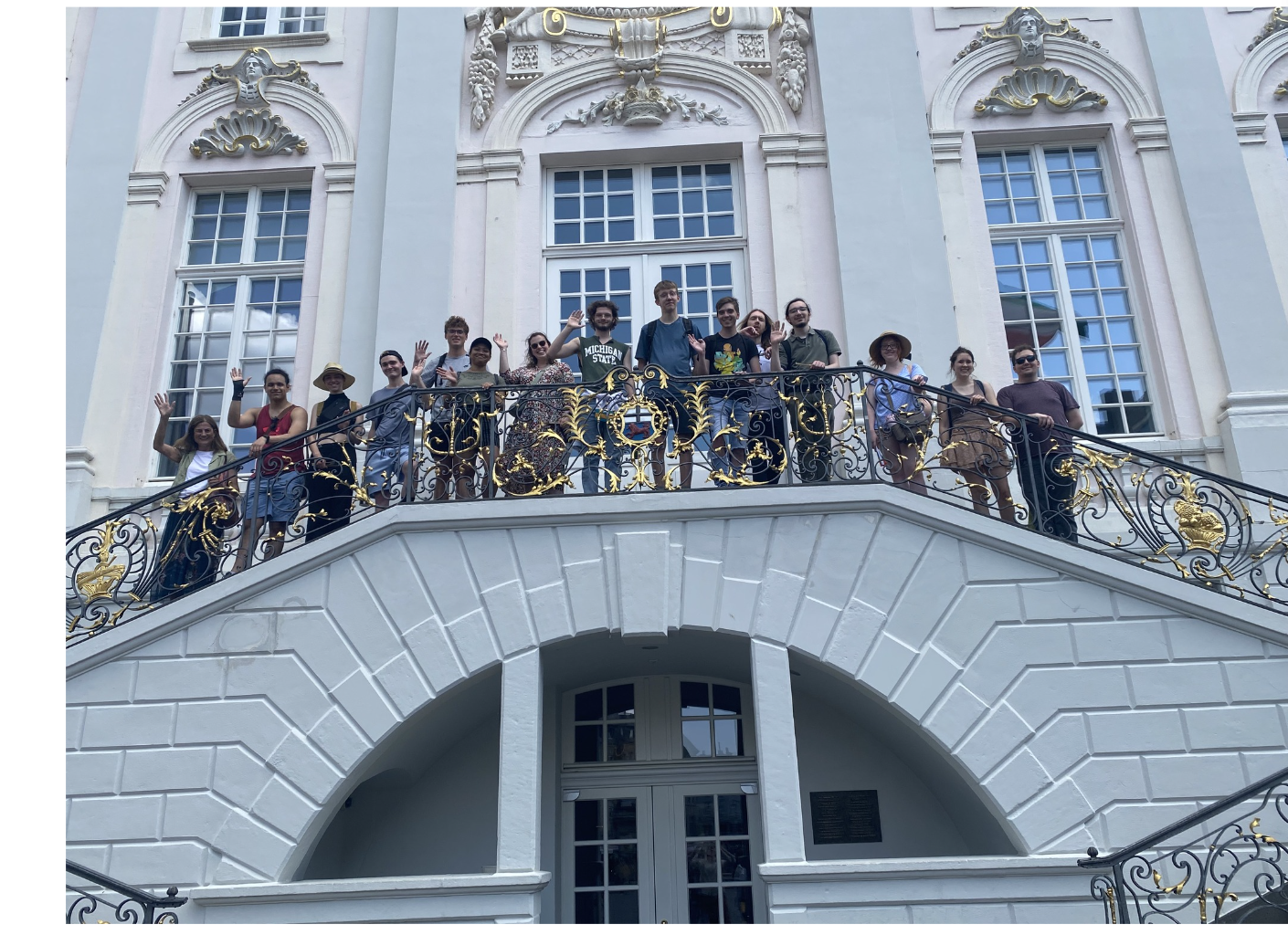 You will take two courses, each worth 3 credits (6 credits total) - one German language course, based on your level of German, and one culture and history course in English. (Prior knowledge of German is recommended for this program, but not required.) Classes are taught by experienced and engaging certified German instructors and an accompanying US faculty member. Course credit is awarded by the ibugi institute at Alanus University Bonn, a fully state-accredited university for arts and social sciences with Bachelor, Master, and PhD programs recognized by the Ministry of Education of the federal state of North Rhine-Westphalia.
You will receive an official transcript of records from ibugi and Alanus University that meets US guidelines for transfer credits.
The program also includes intercultural workshops and information sessions on studying and working/interning in Germany.
GL 101/102: Elementary German. Elementary language study with oral, written, and reading practice. Preparation for conversation. If needed, the course may be split into sections depending on students' level of German.
GL 201/202: Intermediate German. Readings of average difficulty. Review of grammar; practice in conversation and composition. If needed, the course may be split into sections depending on students' level of German.
GCH 101: German Culture and History. Introduction to German Culture and History; includes intercultural components. Academic study trips will be incorporated into the classroom schedule. This course is taught in English.
Additional course options are available for students with advanced German skills. Please contact veronika@aatg.org for more information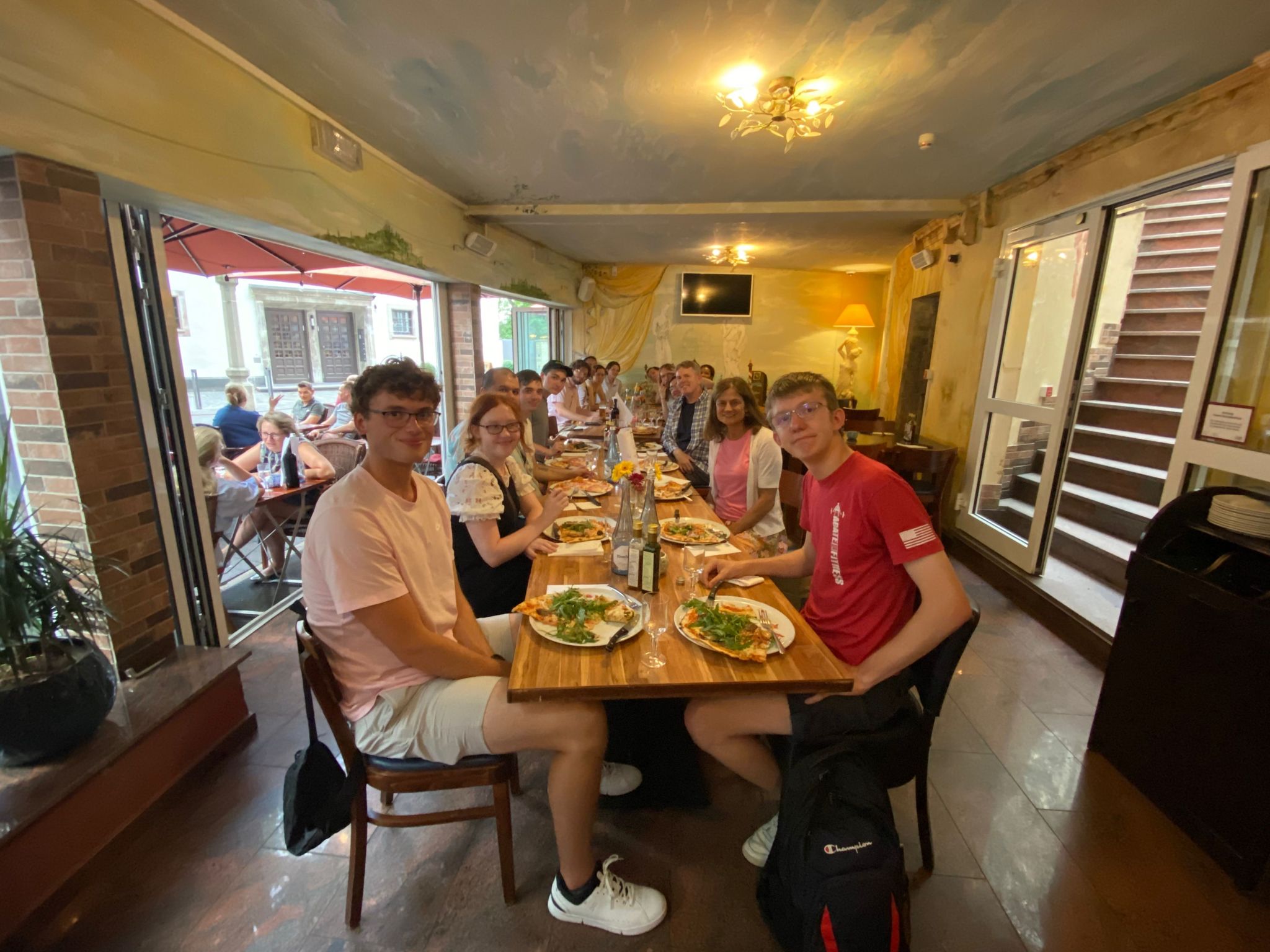 Housing
During your four-week stay, you will live with a German host family and enjoy a truly immersive living experience. All families are located within a half-hour radius to AiB with public transportation. All host families and homes have been vetted through personal visits and interviews. Our partners in Bonn work with a large and diverse pool of qualified families and are able to accommodate special requests and needs such as allergies, dietary needs, mobility requests, affinity towards the LGBTQIA+ community, as well as personal preferences (e.g. kids/no kids, smoking/non-smoking, pets).
Transportation
Transportation from and to the Frankfurt, Germany airport are provided, as are public transportation passes for the city of Bonn for the duration of the program. You will make your own individual flight arrangements from the US to Germany. AATG will assist in coordinating arrival and departure times of students.
Program Costs
The 2024 program cost will be announced soon.
Included in the price are a single room and breakfast with the host family, a local transportation pass, all excursions, transportation to and from the airport in Germany, and health insurance. This price does
not
include airfare or personal funds (i.e. spending money).
This fee is required of all Summer Program participants and includes your comprehensive insurance coverage for the duration of the program.
Payment structure & deadlines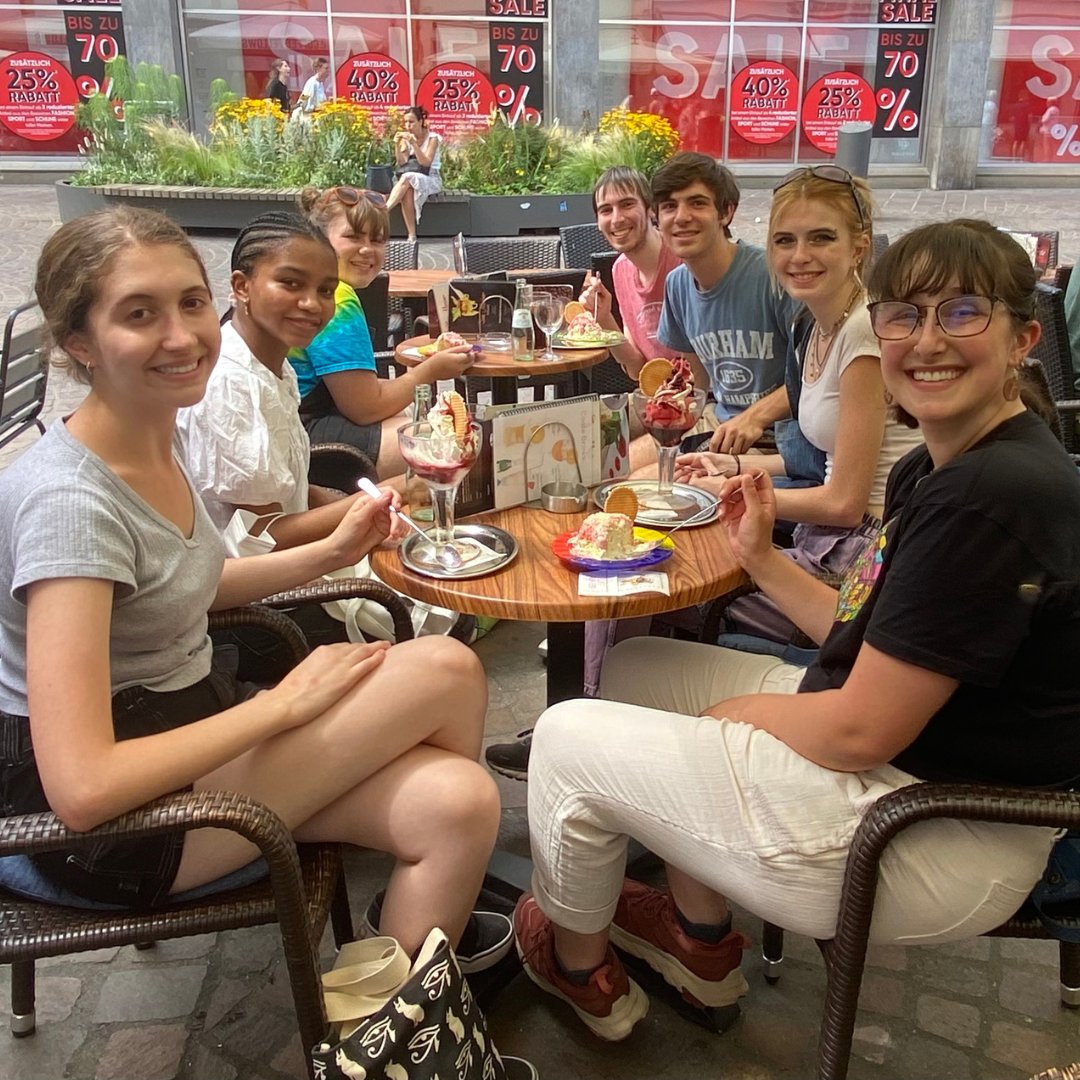 February 15, 2024:
Application deadline
March 1, 2024:
Administrative fee due ($150)
March 15, 2024:
First installment due ($2000)
May 10, 2023:
Second installment due ($2150)
Cancellation Policy
Late cancellation fees will be charged as follows:
Individual participant's cancellation later than six weeks prior to program: 40% of the total cost
Individual participant's cancellation two weeks or less prior to program: 60% of the total cost
Accompanying Faculty
The group is accompanied by the Academic Director, a US based faculty member from an institution of higher education. The Academic Director will also teach the German culture & history course on site and join the group on trips and excursions.
Our Partners
The Akademie für internationale Bildung (AiB) is a private, non-profit, and independent organization for higher education located in Bonn, Germany. Founded in 1993, AiB specializes in the design, planning, and implementation of education abroad programs for U.S. students. AiB's programs provide students with new professional skills, international experience and intercultural awareness. AiB is an international academic forum that brings people and cultures together and enables them to engage in an open exchange with a view to social perspectives for the future.
This program is designed to be accessible for students of various economic backgrounds. AATG and AiB are committed to providing a diverse and open-minded setting for students to learn about themselves and others. Through interactive classroom instruction, study tours, outings with German students, and homestay with German families, the program creates a welcoming and stimulating environment that allows students to immerse themselves in the German culture and experience a summer in the Rhineland region.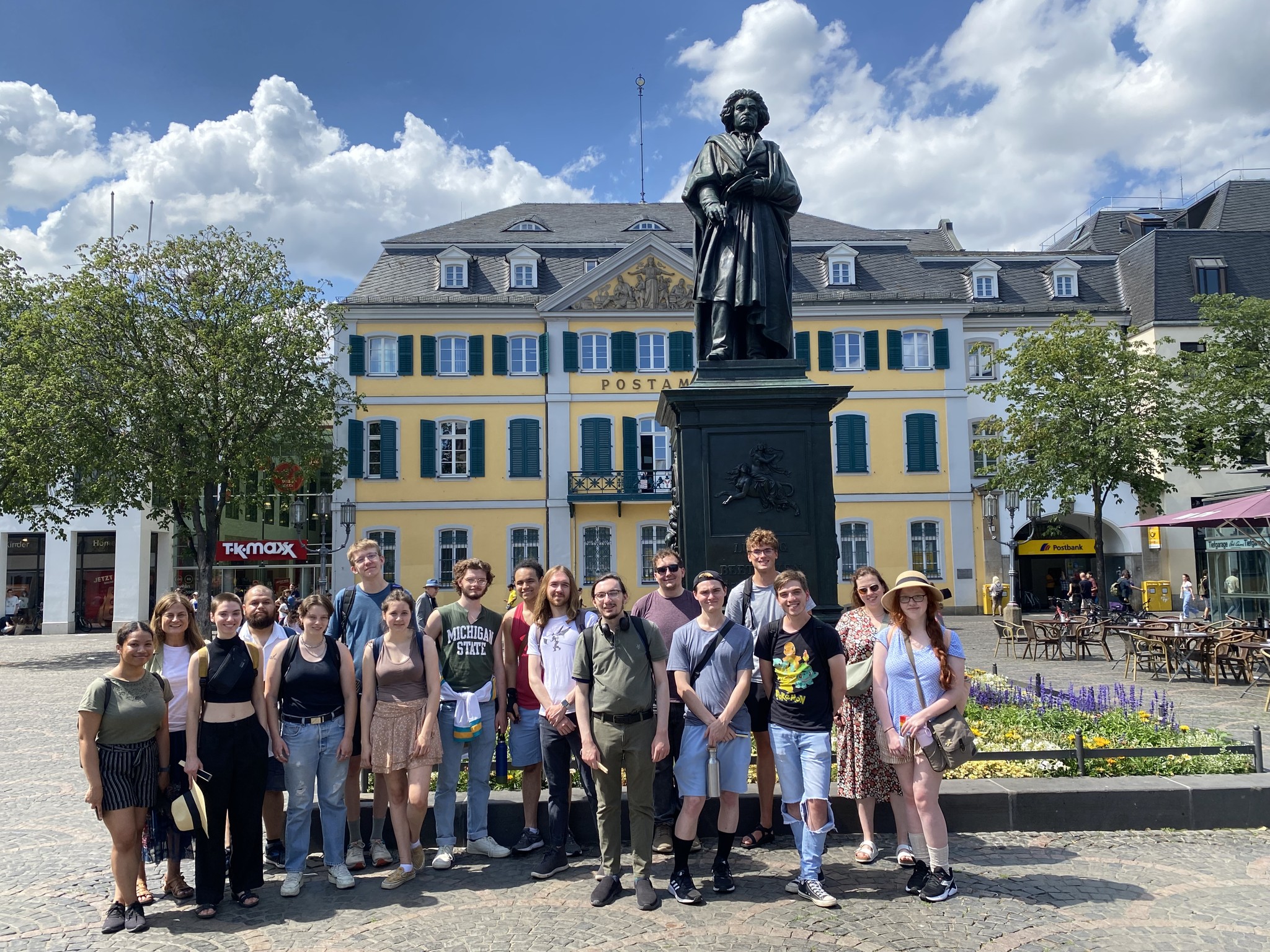 Eligibility
Students currently enrolled in any US college or university who have completed at least one semester of college prior to the beginning of the program are eligible to apply.
Application materials (coming soon)
Online application form

Unofficial transcripts

Recommendation form

(filled out by a faculty member)
Note: Partial progress on the Online Application Form cannot be saved. Please make sure to have all your documents ready when beginning your application. You can preview the application here.