Hall of Recognition
Honor the Past and Present - Assure a Promising Future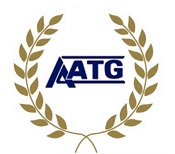 AATG's Hall of Recognition celebrates those who have influenced, mentored, and inspired. Each honoree's name is listed in the online Hall of Recognition, along with a photo and a personal tribute.
Groups of people seeking to honor an individual may donate in that persons name. Hall of Recognition status occurs when the donations in honor of an individual reach the $1500 level. Donations may be dedicated to any fund. (Endowed Scholarship Fund, Friends of AATG Endowment, General Fund, or Professional Development Endowed fund).
If you would like to recognize someone who has influenced, mentored, and inspired you, honor them with Hall of Recognition status. Questions can be directed to the Executive Director mike@aatg.org.
AATG Hall of Recognition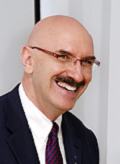 Keith Cothrun served the profession as AATG Executive Director between 2012 and 2020. His knowledge of institutional history is keen and he used the past of our organization to shape the present. He cared deeply about furthering the mission of the AATG. Keith has not only been a constant source of knowledge and support for the members of the AATG Executive Board, he has become a friend, too. Prudence, patience, and playfulness are the hallmarks of his work as the AATG Executive Director. Herzlichen Dank, Keith und alles Gute für das nächste Kapitel in Deinem Leben!
--Donations in Keith's honor were made by: Iris Bork-Goldfield; Kathy Fegely; Beth Gulewich; Cindi Hodgdon; Juan Carlos Morales; Mercedes Pokorny; Damon Rarick; Susanne Rinner; Michael R. Shaughnessy; Peter Weise; and an anonymous donor.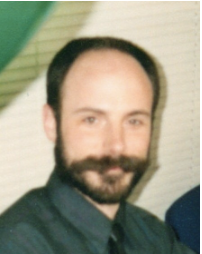 Gregory Trauth received his PhD from the University of California, Berkeley, in Germanic Linguistics. He immediately became a Development Editor for McGraw-Hill Foreign Languages from 1990-1999. During that time he worked primarily in German but also in Spanish. He became Senior Development Editor, where he managed several Development Editors working on foreign language texts. He had a particular imprint on Deutsch: Na klar! from the very first edition. Under his editorial direction Deutsch: Na klar! became one of the most adopted German texts for beginning German at the university level. Gregory's guidance for the book was invaluable and his attention to detail unmatched. - Robert Di Donato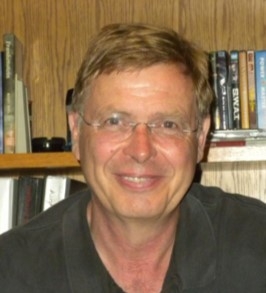 The German Program at The University of North Carolina at Greensboro would like to recognize Professor Dr. Andreas Lixl on the occasion of his retirement. His career as a Germanist spans decades of cutting-edge contributions to the discipline of German Studies. His publications lay the groundwork to the interdisciplinary fields of Memory Studies, Gender Studies, and Jewish Studies. His textbooks are used in classrooms across the nation, praised for their pedagogical innovation that makes literature and culture from the German-speaking world accessible to undergraduate students. Andreas' remarkable pioneer spirit is manifest in his anticipation of teaching and learning beyond the traditional brick-and-mortar classroom. His work led to revolutionary changes in course and curriculum construction. His entrepreneurial mindset combined with his passion for the German language, the ultimate Heimat of any literature professor, will continue to shape UNCG's German Program beyond his retirement. We will not forget Andreas' generosity in sharing his work and wish him all the best in his retirement. - Susanne Rinner, for the German Program at The University of North Carolina at Greensboro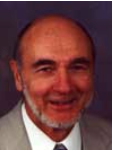 My first experience in a German classroom was at Kansas State University with a new instructor there- Loren Alexander. Dr. Alexander awakened in me a love of the German language, culture and literature. He inspired me to be become a teacher of German; a profession I pursued for 42 years. I know that I was not the only person whom he inspired. Students in his German classes or in his Language Methods classes were taught by a man who truly loved the German language and wanted everyone to love it as much as he did. Because he molded me into a German teacher, I have had a wonderful professional life and more opportunities than I would have imagined when I first walked into that classroom as a scared Freshman so many years ago. Thank you Dr. Alexander. I am honored to donate to the AATG in your name. - Beth (Andersen) Smith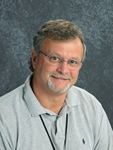 Dr. Larry Mayes has been my principal and/or superintendent for many years. He has always been supportive of the German exchange program. He encouraged me to apply for the TraiNDaF program and to submit my name for the Goethe Institut TrainerNetzwerk and as a candidate for Vice President for the American Association of Teachers of German. He continues to support me with promoting German in the school and in the community. - Kathy Fegely


Christine Totten, my college professor and advisor for German Club and student teaching, encouraged me to join college activities related to German. She helped me participate in a summer study course at the University of Stuttgart. She has maintained contact with me since graduation and encouraged me throughout my career. - Kathy Fegely
Ursula Meyer gave me the confidence needed when I returned to the profession and was afraid that I had forgotten all of my language skills. She encouraged me to interact with other instructors of German and to feel confident with using authentic materials for instruction. She expressed a genuine, personal interest in helping me to become the best instructor I could be. - Kathy Fegely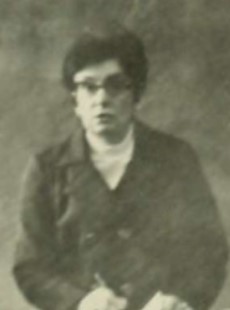 Irmgard Hegewald was my first contact with the German language at college. She showed me that I understood so much more than I thought. She was the first instructor to show me that I did not need to translate from German to English to understand the language. As an undecided student, she asked me if I would not like to major in German. That gave me direction. - Kathy Fegely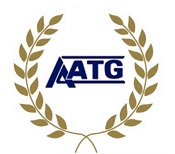 With her boundless enthusiasm, generosity, and cheerful energy, Dr. Christa-Maria Beardsley played no small role in my persisting in my German Studies. My teacher, booster, and mentor long after my only formal class with her ended, she not only taught me German, but she also showed me how to seize opportunity and to take professional risks. I will never use certain German words without thinking of her: everyday expressions, such as "bekloppt," "klönen", and "k.o.", will always resound in my head in her voice. But I also have a deep reservoir of intellectual and academic words tied to stories, ideas, and experiences that she shared with me, and I have fond memories of making those words my own. I make this donation in her honor, wishing future generations of students a world of delight in language study and a friendly and generous guide to that world such as I had in her when I myself was a student. - Lynne Tatlock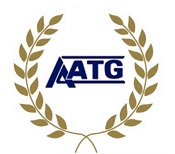 I'm donating in honor of Graduate Teaching Assistants and the important role they play in the German teaching enterprise. My encounter with German started in German 101 at the University of Arizona with a young and dynamic TA. Later I experienced the tremendous contributions TAs made to the immersion experiences at the Deutsche Sommerschule von New Mexico. I can't imagine what my life would have been without the experiences those TAs provided. - Keith Cothrun


Helene Zimmer-Loew has influenced so many of us in so many ways. For me, Helene encouraged me to become involved. Through TraiNDaF, she took the time to become familiar with me and show me how to use my talents in the best way for my students. She also encouraged me to share those abilities with other instructors. She gave me the confidence to step out of my comfort zone and share with others. - Kathy Fegely