October Call for Papers: Die Unterrichtspraxis / Teaching German (57.1 May 2024)
Date posted
October 18, 2023
Call for Papers: Forum: Recruitment and Retention: Challenges, Strategies, and Best Practices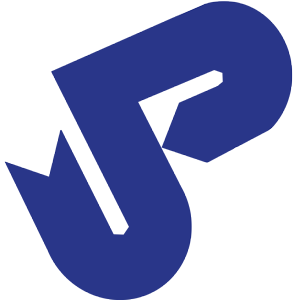 Contribute to the Die Unterrichtspraxis/Teaching German Forum: Recruitment and Retention: Strategies, Best Practices, and Challenges, to be published in issue 57.1 (publication date May 2024). We seek contributions (1,500 - 2000 words) from K-16 Educators, Graduate Students, and Administrators. Submission deadline: November 1, 2023.
In recent years, German programs and German language instruction at all levels of education have been shrinking. The profession has lost many programs and instructors due to а lack of interest among students, parents, and administrators, a lack of funding, the continued focus on STEM subjects, and possibly several other reasons. However, we have also seen successful initiatives in this arena. The Goethe Institute, for example, has partnered with AATG to create the SPARK (Structured Program for the Acquisition of German in the U.S. – Resources and Know-How) program. It supports existing German programs and increases demand for new ones, expands the pool of well-qualified German teachers in all 50 states, and builds the capacity to integrate German into the regular curriculum in immersion, elementary, middle, and high school programs.
We are interested in short manuscripts that describe a broad range of such strategies and practices for student recruitment and retention at elementary, middle, and high schools, community colleges, and universities and colleges.
Papers should describe:
The institutional context and the particular pressures on the program (fiscal, teacher shortage, administrative hurdles, etc.)
A practical and critical discussion of the strategies and practices applied in this context (analysis of the needs and the challenge, design and development of the approach, implementation, evaluation)
A practical discussion of the outcomes and future steps to make this implementation sustainable
Opportunities for replication in similar or different institutional contexts
Preference will be given to manuscripts that include empirical evidence (comparative student numbers, retention, course progression rates, etc.) and/or demonstrate a sound theoretical basis. Contributions that address contexts other than the US are particularly encouraged.
To be considered for publication in the May issue of 2024, manuscripts must be submitted by November 1, 2023.
Timeline
Deadline for manuscript submission: November 1, 2023
(online: https://mc.manuscriptcentral.com/up; Forum Article about 1,500-2000 words)
Peer review process: November 2023 to February 2024
May 2024: Publication of the Forum Articles in Unterrichtspraxis / Teaching German
Editors: Karin Baumgartner (karin.baumgartner@utah.edu) and Mathias Schulze (mschulze@sdsu.edu)