Dr. Karl Otto receives prestigious German-American Friendship Award at AATG/ACTFL Convention
At a ceremony at the German-American Chamber of commerce during the 2023 AATG / ACTFL convention, Dr. Karl Otto was awarded the prestigious German-American Friendship Award.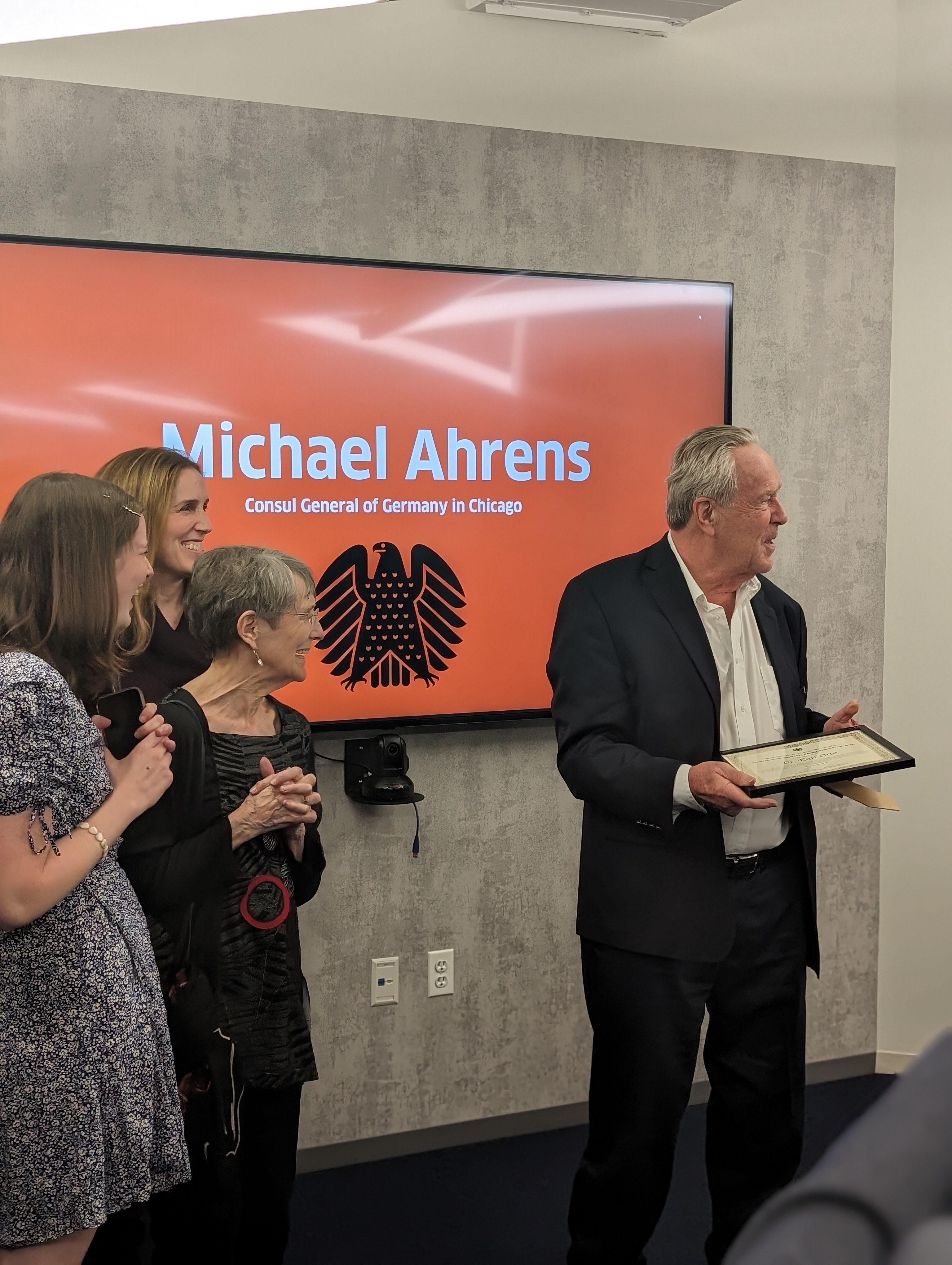 As a researcher and teacher and in the field of knowledge management and knowledge transfer, Dr. Otto has dedicated his life to the German language and German-speaking culture for over 60 years. Dr. Otto's work has significantly shaped the image of Germany in the United States and he is an active participant in the German-American dialogue.
Dr. Otto was born in Michigan in 1940. He studied at Aquinas College and Northwestern University, where he earned his doctorate. Dr. Otto taught countless students about the German language, culture, and the importance of exchange and dialogue between the United States and Germany. In addition, he was an active member of many academic and professional organizations with a special interest in contributing to the quality of German language teaching. For the American Association of Teachers of German (AATG), he held numerous lectures and events to keep German teachers up to date with the latest developments in foreign language methodology. He also made important contributions to the standardization and content design of the national AP exam. It is also particularly impressive how Dr. Otto gave over 400 lectures and workshops at regional, national and international level, creating a network that had a positive impact on the lives of his colleagues, German programs and German learners.
In addition to his professional activities and especially since his retirement, Dr. Otto has held numerous honorary positions and volunteer activities, mainly for AATG, expressing his personal attachment to Germany even after retirement.
Perhaps his most long-term and lasting influence is not evident from his CV. Dr. Otto continues to play an extraordinary mentoring role for many colleagues and learners of German. He is a respected role model and a pillar of the German studies world. He has developed friendships with many of us, and his keen sense of humor, understanding, and passion for pursuing exchange and dialogue across all borders make him not only one of the most outstanding Germanists in the US, but also a wonderful human being.
The nomination was supported by testimonials from Mr. Blake Peters, Honorary Consul Oregon/Idaho, Dr. Susanne Rinner, AATG President (2018/2019), Program Director Goethe-Institut Washington, Dr. Juan Carlos Morales, College Board Director AP Higher Education Academic Outreach and Dr. Michael Shaughnessy, AATG Executive Director.